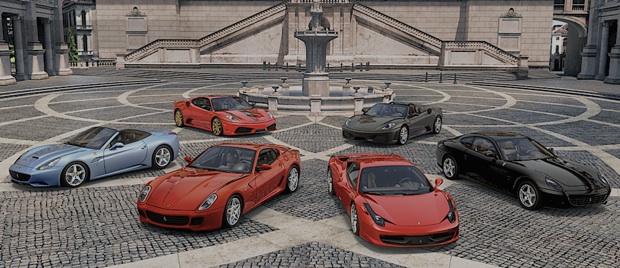 With the new 458 Italia ready to go, the 458 Spider on its way, and the California still fresh on the market, Ferrari is turning its attention from the V8 range to its V12 flagships. CAR sat down with the company's CEO and managing director Amedeo Felisa, who revealed the full roll-out schedule for not one, not two, but three new V12 supercars currently under development in Maranello.
First up is the 612 Scaglietti, which has been on the market since 2004. That may not seem like a long product life cycle, but considering the lackluster Scag hasn't exactly won the hearts and minds of enthusiasts and customers, Ferrari is apparently moving ahead with its replacement, due to hit the market by 2012.
Around the same time, we can expect to see the long-anticipated supercar to follow in the footsteps of the 288 GTO, F40, F50 and Enzo. Although Ferrari has been working on hybrid propulsion and other forms of green technology, those bits won't be ready by the time the Enzo's successor rolls around, so expect a more conventional V12 (or possibly twin turbo V8) to drive Maranello's new benchmark.
The replacement for the 599 GTB Fiorano, meanwhile, will take a little longer. The two-seat GT was introduced a few years ago and recently treated to a new HGTE package to keep it ahead of the competition. But although the new 458 is already expected to outgun the Fiorano, and with arch-rival Lamborghini hard at work on a successor to the Murcielago, Ferrari isn't planning to replace the 599 before 2015.