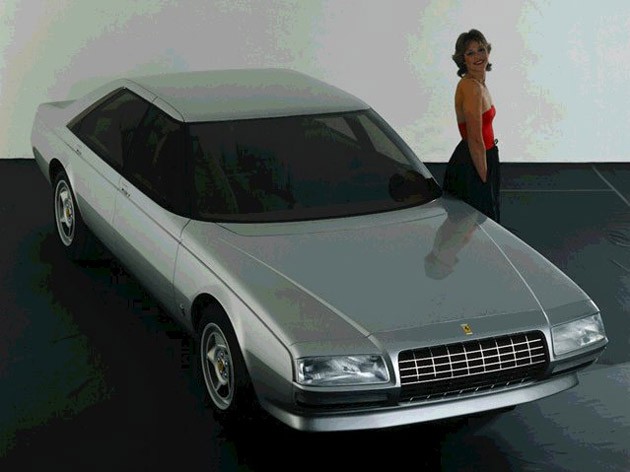 1980 Ferrari Pinin concept
Aston Martin has done it. Porsche has too. Even Lamborghini toyed with the idea in the form of the Estoque concept. But according to chief executive Amedeo Felisa, Ferrari will never follow its rivals in making a four-door model.
The closest we'll get, points out Felisa, is the Maserati Quattroporte, the four-door sports sedan from Ferrari's Modenese sister-company, which is set to gain a baby brother in the near future. Maranello once considered the idea of a four-door with the 1980 Pinin show car (above), but as close as it may have come, the concept never made it to production.
Addressing the notion that Ferrari once swore it would never make a hybrid or use start-stop technology – both of which are in the pipeline from Maranello currently – Felisa responded that both these measures were required by government regulation, but that nobody's forcing them to make a sedan. Well, there you have it.