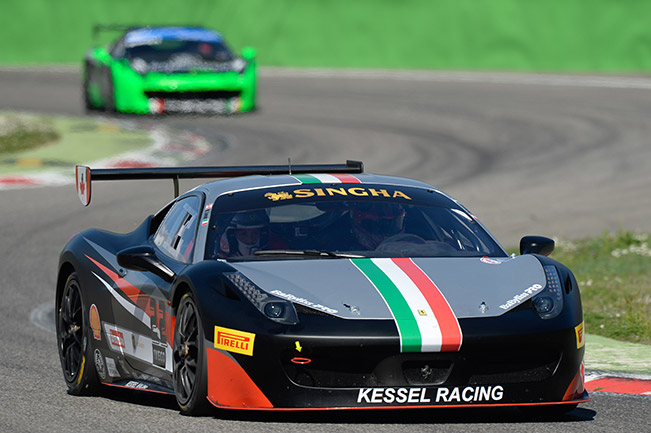 A perfect pre-summer day at Monza was the backdrop to pre-season testing for the European series of the most famous one-make racing championship in the world. Twenty Ferrari 458 Challenge EVO cars took to the track, to give the drivers the opportunity to get the most out of their cars prior to the start of the season.
Still the EVO. Once again in 2015, the car used in all three series –Europe, North America and Asia-Pacific – is the 458 Challenge EVO. The drivers were happy to reacquaint themselves with the car, which is fitted with an aerodynamic kit that enhances the Ferrari's stability, cornering performance and braking efficiency.
It starts on 18th and 19th. The Ferrari Challenge Europe gets underway on 18 and 19 April in Monza, the first double round of the seven on the calendar. The others take place in Mugello, Budapest, Le Castellet, Imola and Valencia. As always the last two races will run as part of the Finali Mondiali.
Source: Ferrari