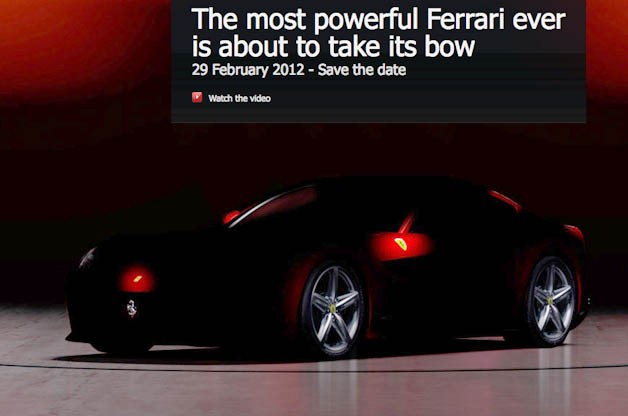 With dozens of major automakers competing to separate us from our hard-earned cash in return for the newest, greatest development in motorized transportation, there are new cars making their debut just about every day. But the vast majority of them are not, of course, from Ferrari. Even with four production model lines, the purveyor of exotic performance machinery doesn't have a new model to roll out every day. But that rare occurrence is coming up, and in typical Maranello style, it's coming up fast.
We're talking, of course, about the F620 GT, a new front-engined, rear-drive V12 supercar designed to succeed the 599. We've brought you spy shots of the prototype undergoing testing at Fiorano and seemingly countless rumors of its composition, but soon we won't have to squint at spy shots and speculate at details as the car's unveiling is just around the corner.
Although the supercar's public debut is expected to take place at the Geneva Motor Show in just a couple of weeks from now, Ferrari will reveal the car it calls its most powerful to date in all its glory a little before that, on February 29. In the meantime, you're invited to crank up the speakers, strap on a bib and click past the jump for a teaser video where a camouflaged prototype clears its throat in spectacular fashion.