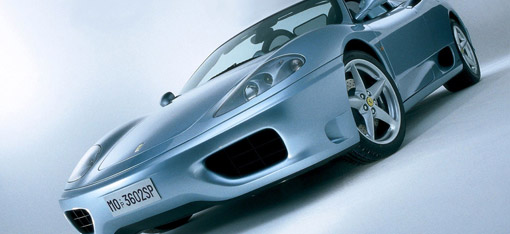 In an age where even the Apple iPhone has its clone, it should come as no surprise that police in Italy have recently charged a group of people in Sicily who are alleged to have built a number of fake Ferraris. Classics such as the 328 GTB as well as more modern models like the 360 Modena have been reincarnated with the use of body parts from other cars including whole chassis, doors, roofs, hoods and even trunks.
Most were based on the chassis of a Pontiac, though Mercedes and Toyotas were also cannibalized. Any parts that couldn't be sourced were either manufactured in-house or fitted with original components (dashboards, steering wheels and badges).
According to Reuters, 14 of the cars had already been sold while the rest were still being produced in Sicilian garages. Some cars were sold for as little as €20,000, roughly 10% the value of some real Ferraris. The buyers all knew they were acquiring fakes, even though the log book they got described the vehicle as a "modified Ferrari," police said. Prosecutors are now considering charging them as well.