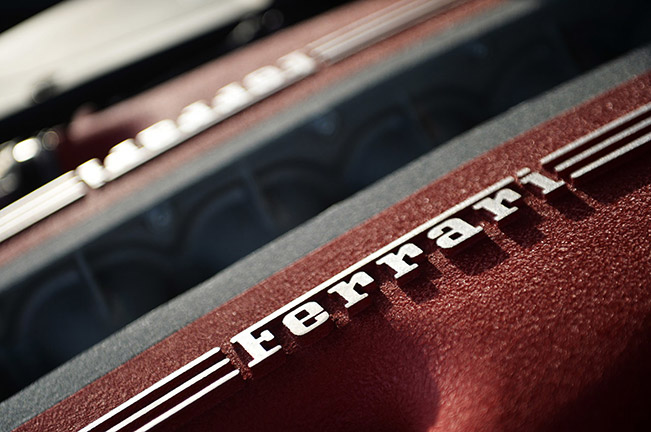 Ferrari appears to be exploring the possibility of producing a V-twin-engined motorcycle, according to submitted patent applications.
The patent covers the specific design of an "internal combustion engine having two cylinders, which are arranged in a 'V' configuration."
Images attached to the patent show the engine installed in a cruiser-style motorcycle, although this may purely be for demonstrative purposes.
Ferrari's patent also explores the vibrational forces in a V-twin engine and describes how the crankshaft could be balanced to negate them. Doing so would avoid the need to use balancing shafts, which have several drawbacks including packaging and weight compromises.
The production of a Ferrari motorcycle would allow Fiat Chrysler Automobiles (FCA) to capitalise on the vast commercial appeal of the Ferrari brand and offer an alternative to the likes of Italian motorcycle manufacturer Ducati.
Such a move would also correlate with Fiat CEO Sergio Marchionne's desire to maximise the use of the Ferrari brand to benefit the development and growth of FCA, helping solidify the group's position and financial standings.
Marchionne recently replaced Ferrari chairman Luca Cordero di Montezemolo, who resigned amid rumours of clashes with Marchionne about the future of Ferrari's road car division and his reluctance to exploit the brand.
The development may be further motivated by Audi's ownership of Ducati, which places the motorcycle manufacturer close to key Ferrari rival Lamborghini – the performance and growth of which has been causing Ferrari some concern.
A trademark application for the name 'Cavallino' – Italian for pony – has also been submitted by Ferrari, with the documentation indicating it is for use on a vehicle. It is not clear if this is related to the project, however; Ferrari would not pass comment on the patent applications or trademarks.
Previously there has only ever been one official Ferrari-branded motorcycle, an aluminium-bodied tribute to Enzo Ferrari that was produced by David Kay Engineering in 1995. French manufacturer Boxer Bikes also built Lamborghini motorcycles in 1986, following a commission by then-owner Patrick Mimran.
Source: www.autocar.co.uk