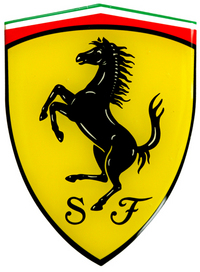 Yesterday saw the inauguration of the recently refurbished Mother Child Research Centre at the University Hospital at Modena and the ceremony closed with a speech by Ferrari President, Luca di Montezemolo. The Centre was renovated with the most advanced technologies and more employees thanks to the economic contribution from the Prancing Horse. The Company wanted to reaffirm its connection to the territory by giving specific help to medical research in Italy.
"We know very well," Luca di Montezemolo said, "how important research is. We can see it in our daily work: every year Ferrari invests around 18% of its turnover in research and development for the new cars. Today we wanted to make a contribution to those who dedicate themselves to medical research in the most innovative areas, such as cellular therapy, which here, in this laboratory, has a special importance, as it's dedicated to curing newborns and infants.
"I am pleased that this collaboration is with the University Modena and Reggio Emilia," Luca di Montezemolo ¬said. "Ferrari has always had a very close connection with the territory and its centres of excellence, of which the structure inaugurated today is a vivid example."
The contribution to the University Modena and Reggio Emilia is part of a series of interventions Ferrari is carrying out in 2009 in favour of research and formation. Amongst these there is also the financing of six scholarships for students at Italian and foreign Universities for the development of projects connected to industrial innovation.
In the meeting were also present Architect Giovanni Bissoni, Regional Health Councillor Professor Aldo Tomasi, the Dean of the University Modena and Reggio Emilia Doctor Stefano Cencetti, the General Director of the University Hospital Modena Professor Giorgio Pighi, the Mayor of Modena and Professor Emilio Sabattini, the Province's President.