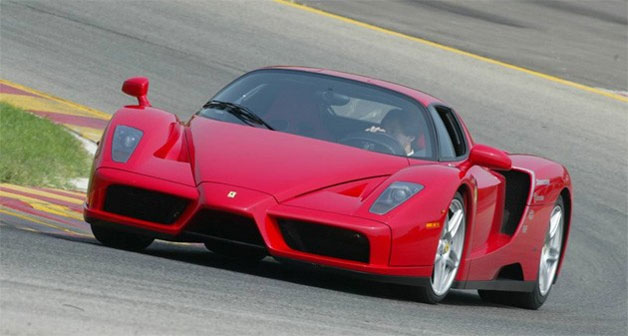 A year-and-a-half-ago we heard that the model to replace the Ferrari Enzo was peeking over the fence at the Bugatti Veyron for inspiration. Then we heard, nearly one year ago, that this Ferrari would also be a hybrid. Add those two ingredients to a 7.3-liter V12 and stir in Ferrari's talk of light weight, and the resulting supercar will be a 920-peak-horsepower celestial stallion that weighs just 2,500 pounds, according to a report in Automobile.
The V12 will be responsible for 800 of those horses, 100 more than the 599 replacement, the F620, that will use a 6.2-liter version of the same V12 and that we'll see at the Geneva Motor Show in early March. The supplemental 120 hp will be provided by a KERS hybrid setup.
The carbon fiber body is expected to hold largesse down to around 2,500 pounds, which – if all of these numbers come true – would mean a supercar that weighs 500 pounds less than 651-hp Enzo, and about the same as the 2,546-pound, track-only FXX, but that has about 100 more ponies. If all goes to plan we'll see it in the fall – until it starts moving, at least, when we'll just have to listen for the sonic booms.