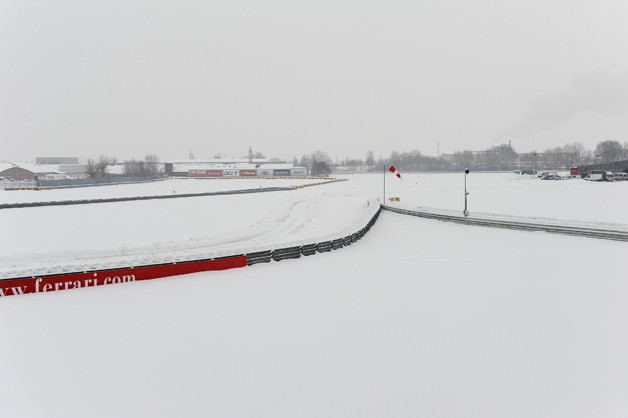 If you grew up in a sufficiently northern climate, you probably remember staying eagerly tuned in to the local radio or television station, praying on a cold day that enough snow would have fallen for them to close the schools. Well that's what's happened in the Modena area in northern Italy, but while the school children may be celebrating in their jammies, the racing fans among them will be disappointed to learn that the snow has caused the launch of the latest Scuderia Ferrari single-seater to be canceled.
Enough snow, as you can see from the photo above, has fallen on Maranello to not only close down the team's private Fiorano test track – which was supposed to be used for the car's first demonstration run – but also all the roads leading to and from the site, preventing the motorsport press from getting there.
Ferrari will undoubtedly reschedule or make alternate arrangements to unveil the new car, but for now, the latest scarlet speedster will have to stay under wraps. Official announcements can be found after the jump.