Ferrari F40 thrown in as closing gift with purchase of Malibu home
Filed under: Coupe, Performance, Etc., Ferrari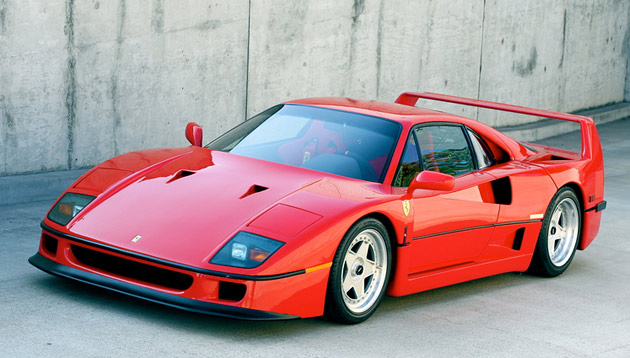 Now
this
is what we call a closing bonus. If you have $4.4 million to drop on a new home in Malibu, we highly recommend
this gem
. Not only does it net you 6,000 square feet of living space on a half-acre lot with expansive ocean views, but the homeowner is throwing in his
Ferrari F40
to sweeten the deal.
The house features five bedrooms, five bathrooms and enough garage space to park 13 cars, one of which will be the aforementioned mint-condition F40. The car, valued at approximately $750,000, has under 800 miles on the odometer, and most of you will remember that the Ferrari F40 was the first street-legal production car capable of exceeding the 200-mph mark. It's an icon, and we can't think of a better housewarming gift. The catch? In order to secure the car, the home must be purchased before June 30, 2010. Get your checkbooks out.
[Source:
The Malibu Real Estate Blog
via
Wallet Pop
| Photo:
Frank Filipponio
]
Ferrari F40 thrown in as closing gift with purchase of Malibu home originally appeared on Ferrari News on Sat, 03 Apr 2010 09:13:00 EST. Please see our terms for use of feeds.
Read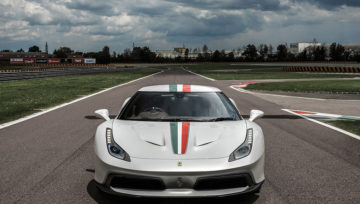 Ferrari 458 MM Speciale
Ferrari has unveiled its latest One-Off creation during the car's first shakedown on the Fiorano circuit in the hands of Ferrari's chief test driver Dario Benuzzi and the...

2017 Fiat 124 Spider...
Since the introduction of the Fiat 500 Abarth at the 2011 Los Angeles...