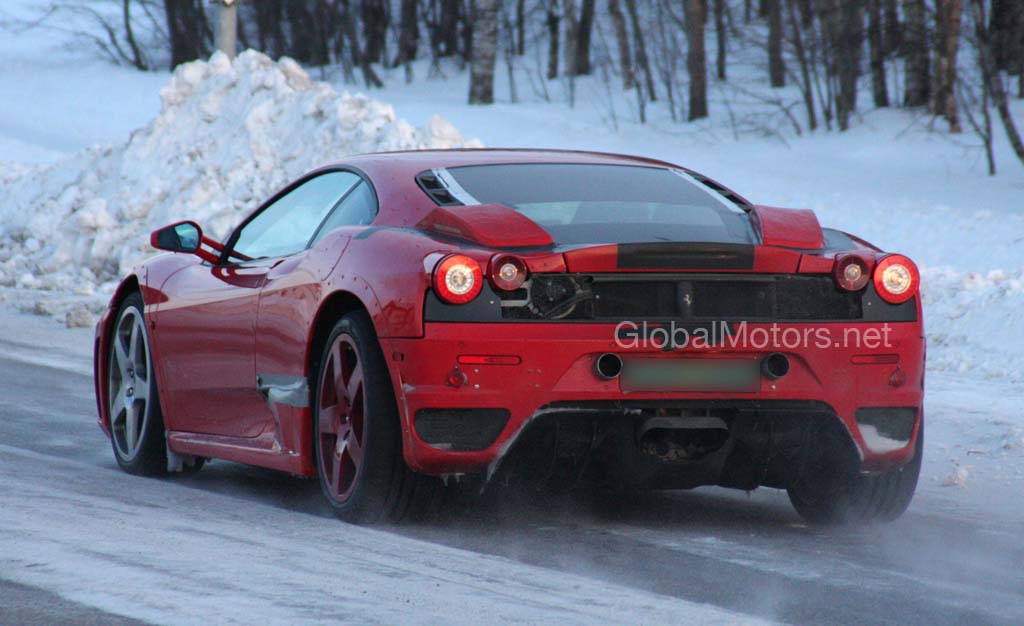 We can see wider front and rear wheel cases, so it is now obvious that the Ferrari F450 will have a wider track.
Also this prototype has a small bulge on the bonnet and air intakes behind the rear window. Looks like the new engine needs more air.
Rumor is that F450 will debut this fall at the Frankfurt Auto Show. F450 will use a modified chassis and body from the F430.
F450 will get a more aggressive look and engine, with some components in the bodywork and chassis borrowed from the F430. Power will come from a 4.5-liter V8 that produces over 500 hp. If the rumors are true then sales are expected to start end if this year or early 2010.