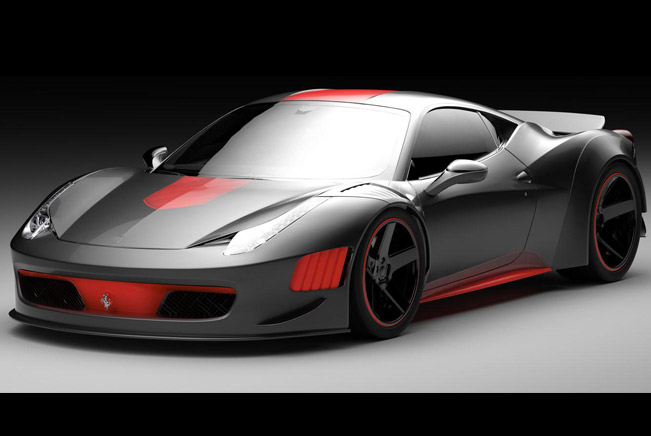 Vogue Auto Design and Gray Design have joined to create Ferrari F458 Curseivem, which will come with a special GT3 Widebody package. The Ferrari 458 is quite possibly one of the most beautiful cars to grace the planet, with exquisite looks from every view point, in race GT3 trim the beauty is even more intoxicating.
All of the parts can be produced in either Carbon Fibre or the more robust Carbon Kevlar, complete front bumper, with a separate front splitter, widened front vented fenders, widened rear over fenders, rear vented bumper, rear diffuser, rear boot spoiler – track inspired rear wing or road look ducktail.
To complement the new wider fenders are all the parts that enhance the look even further. With wider fenders comes wider wheels, with a choice of 4 designs in various configurations. Forged 3 piece, with a choice of concave or standard centre profiles in sizes 10J x 20" front and 13J x 20" rear. There is also the option of using th 13.5J x 21" rear wheel, fitted with 255/30 R20 front and either 345/30 R20 or 355/25 R21 rear Pirelli with further additions to enhance the look coming from the Bilstein PSS9 Coilover suspension units that allow fine tuning of adjustment.
Other options will include full interior upgrades, ECU enhancements, stainless valvetronic exhaust systems, with a full fitting and painting service available from the UK VAD premises.