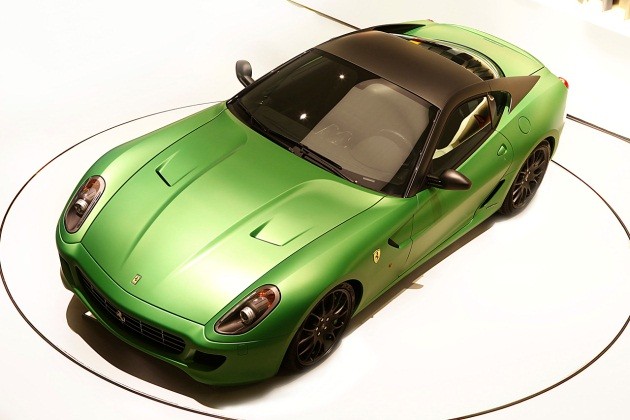 Ferrari 599 HY-KERS 
By now, you've likely seen the various hybrid vehicles shown off by Ferrari, both for racing and for street-legal models in concept form. Purists might be more than a bit put off by the idea of a supposedly eco-friendly vehicle wearing the famed Prancing Horse badge, and it seems that Ferrari head Amadeo Felisa commiserates with them.
Speaking to Autocar at the recent Beijing Motor Show, Felisa had some rather interesting remarks on the future of his company, notably regarding the powerplants needed to meet future emissions and fuel mileage requirements. Says Felisa:
Our customers are looking for the essence of Ferrari – the emotion, the performance, the technology and so on. The way in which we fix emissions is not their problem but ours. If we are not able to fix it, only then will it become a problem for them.
That's rational, we'd say. But here's the point where Felisa's comments seem sure to garner a few raised eyebrows amongst the environmental set:
[Hybrids will come in] 2015, if we are forced to by the [government] regulations. The issue of emissions for Ferrari is more a political one than real one. Lowering emissions of every Ferrari will not save the planet, but it will cost us a lot of money… In the next five to 10 years, hybrid technology will develop and maybe something else will come up. Maybe it'll be hydrogen, but for our cars only hybrid is ready.
So, hydrogen isn't ready for Ferrari (or vice versa) and the only reason the sportscar manufacturer is even looking at hybrids is because the various governments of the world are making them. Oh yeah, and nothing with more than two doors. At least that much we can all agree upon.