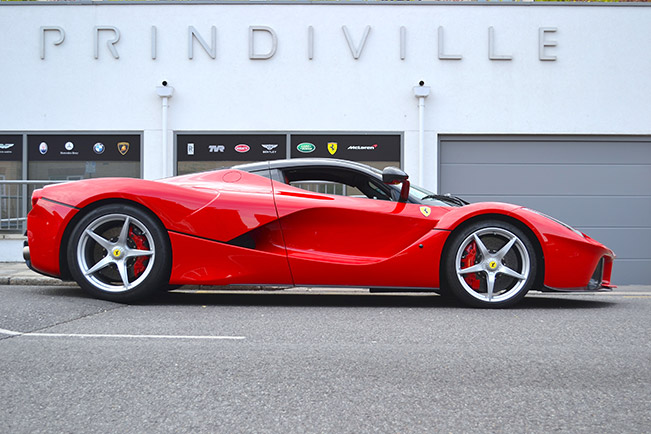 Ferrari LaFerrari and Ex-Senna F1 Car Top Prindiville's Goodwood Line-Up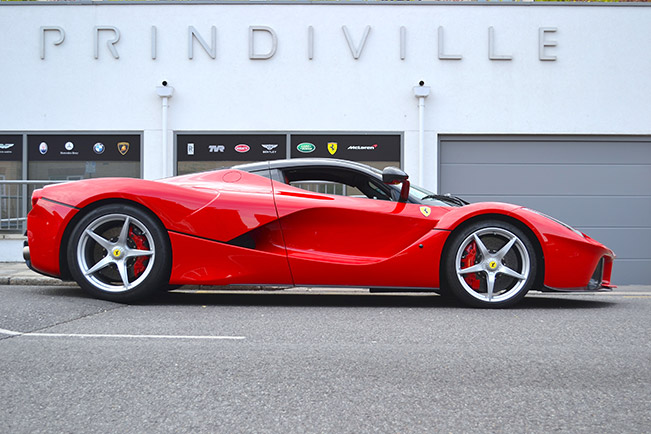 With pole position on the stand occupied by the ex-Ayrton Senna Toleman-Hart F1 single-seater from 1984, Prindiville's line-up is perfectly in tune with this year's theme for the Goodwood Festival of Speed – 'Flat-Out and Fearless: Racing on the Edge'. And sitting alongside Senna's historic racer is one of the rarest stars in the hypercar firmament, the near-1000bhp Ferrari LaFerrari.
The Toleman-Hart TG184-2 famously propelled the then rookie F1 driver into the limelight at the 1984 Monaco Grand Prix – Senna started 13th on the grid behind all the big-name drivers and cars of the era, and had overtaken them all, including Alain Prost, before the race was stopped on lap 32 because of atrocious conditions. A technicality pushed Senna back into second, but a point had been made. The ex-Senna Toleman-Hart with its fabulous provenance is currently for sale for £1m.
Just 500 examples of Ferrari's new technical masterpiece, the LaFerrari, will ever be made, so the sighting of one on Prindiville's Festival of Speed show stand is an occasion to be savoured. The LaFerrari's incredible rarity and exclusivity has already had an impact on its value – this one is for sale through Prindiville for £2.3m on-the-road (taxes paid).
As well as these two showstoppers, the Prindiville stand is also home to a Ferrari 458 Speciale, a McLaren MP4-12C, a Lamborghini Aventador, and Prindiville's own Indomitable G, an exclusive coachbuilt conversion based on the AMG G63 G-wagen.
Key members of the Prindiville team will be on hand throughout the Goodwood Festival of Speed to talk about these cars and the many other premium models in stock both at its central London showroom, and available via Prindiville's brokerage service.
Source: Ferrari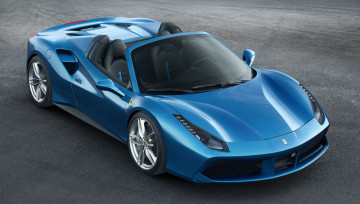 Ferrari 488 Spider is "Best...
Readers of Swiss car magazine "Auto Illustrierte" have voted the Ferrari 488 Spider first in the poll for "Best convertible car of the year 2016". The Ferrari 488...

Here you go, SF16-H!
A shortened nose, a tapered rear end and an intriguing red-and-white...