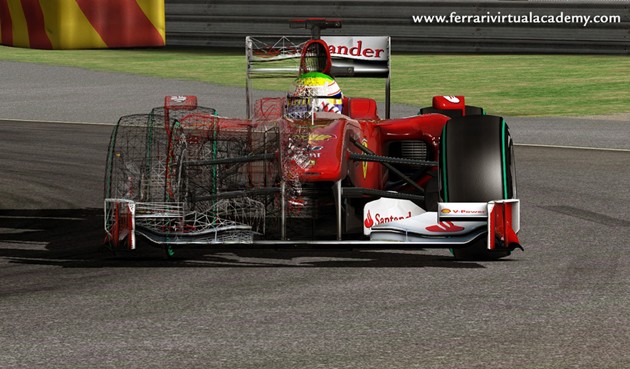 Ferrari Virtual Racing Academy
Earlier this month, we mentioned that Ferrari was getting ready to release an online simulator. It's time for Scuderia fans to brush up on their virtual F1 skills, because the Ferrari Virtual Academy is now available for download. The racing sim took 12,000 hours to develop and utilized the input of Felipe Massa, Fernando Alonso and Giancarlo Fisichella.
The first course available for purchase is the Fiorano circuit. It costs €14.90 (about $18.97 USD) and allows players from around the globe to compete against each other in Ferrari F10 Formula One race cars. Lap times are already up on the Ferrari Virtual Academy website and the competition will continue to heat up as more tracks are released.