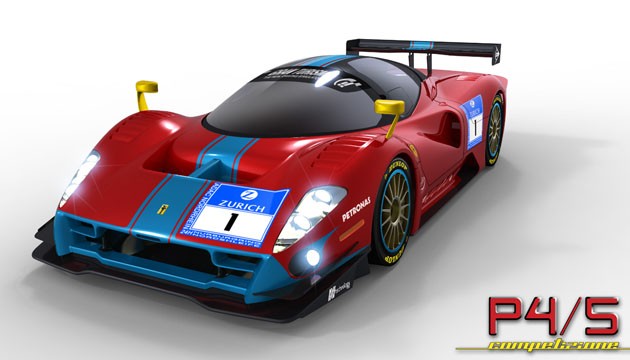 Ferrari P4/5 Competizione
There are no shortage of reasons why we love the Ferrari P4/5, and by extension, owner Jim Glickenhaus for bringing it to fruition. The Pininfarina-penned one-off drew its inspiration and design cues from the legendary P3/4, one of the most achingly beautiful – and devastatingly fast – Ferraris ever devised. Just one problem: the original P3/4 was a homologated race car, harking back to the days when you could drive your machinery to the track, race for the day and then blast back home. Those days are far behind us, but that's no problem for our old friend Jim. He'll just make another one.
And so was born the P4/5 Competition project, creating a racing version to compliment the street-legal coachbuilt special. Unlike the Enzo-based road car, Glickenhaus chose to base the Competizione model on an amalgamation of F430 underpinnings, using the 430 Scuderia's chassis (to ensure that it would be able to be converted back to street use once its racing days were over) and the F430 GT2's drivetrain to keep it up to speed with the competition.
The project is now well under way, and Jim has released the rendering you see above to give us a heads-up on what the final product will look like. Of course the design is largely the same as the P4/5 roadcar, but upgrades with some race-specific components, from the front splitter to the rear wing and a livery inspired by racing Ferraris of yore. Reports indicate that it will be classified as an experimental racer in the same vein as the Porsche 911 GT3 R Hybrid. For our part, we can't wait to see it turn its wheels in anger at some of the world's most legendary circuits