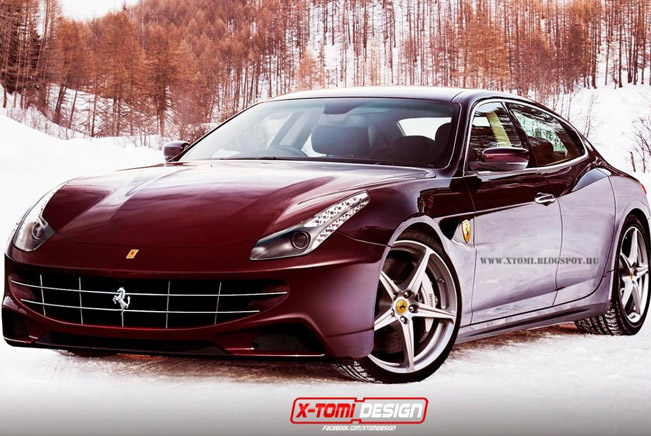 X-Tomi Design has published very nice render image of Ferrari Sedan. There is no doubt that the vision is very attractive. However the Ferrari chairman Luca di Montezemolo has downplayed the possibility of any Ferrari Sedan model.
The render model is named F44 and takes styling cues from the FF and Maserati Quattroporte. The drivetrain is borrowed, of course, from the FF – a 6.3-liter V12 engine with 660 HP (485 kW) and 683 Nm (504 lb-ft) of torque. This enables the car to accelerate from 0-100 km/h in 3.7 seconds and hit a top speed 335 km/h (208 mph).
Although the F44 will never happen, the idea of such model is pretty good.
Source: X-Tomi Design