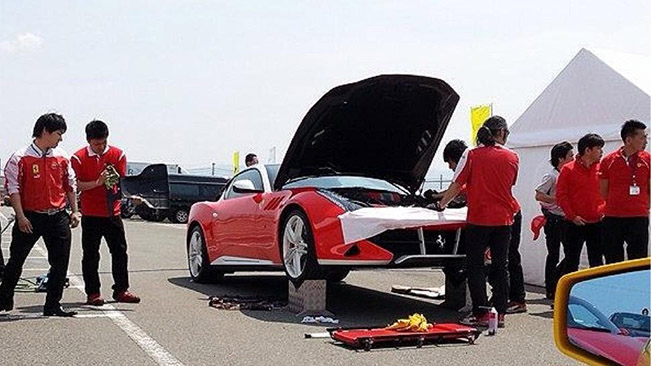 Here is a new photo of the one-of-a-kind Ferrari SP FFX, which has been sported in Japan at a recent Ferrari festival. The model was seen for the first time in late January. It is developed by Ferrari's Special Projects division and it's based on the FF.
The SP FFX comes with aggressive front vents, two vertical bars in the front grille flanking the Ferrari logo along with three vent slats in the front wings. It is essentially an FF Coupe model and there is a rumor that an actual FF Coupe will be introduced in the beginning of the next year.
Ferrari FF is powered by 6.3 liter V12 with 660HP (485 kW) and 683Nm (504 lb-ft). It accelerates from 0 to 100 km/h in 3.7 seconds and hits 335 km/h. The power is put on the road through an all-wheel-drive system.
Source: jalopnik.com