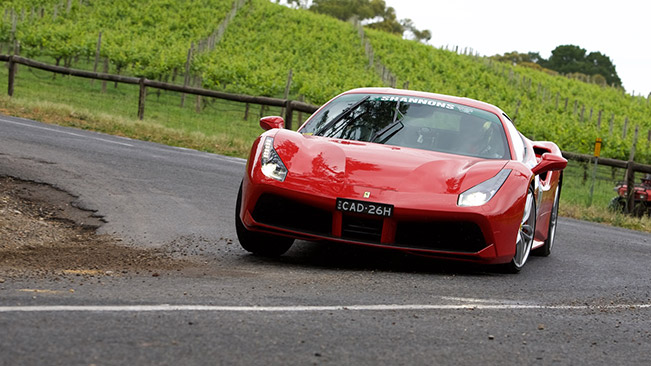 Ferrari stars at 2015 Adelaide Motorsport Festival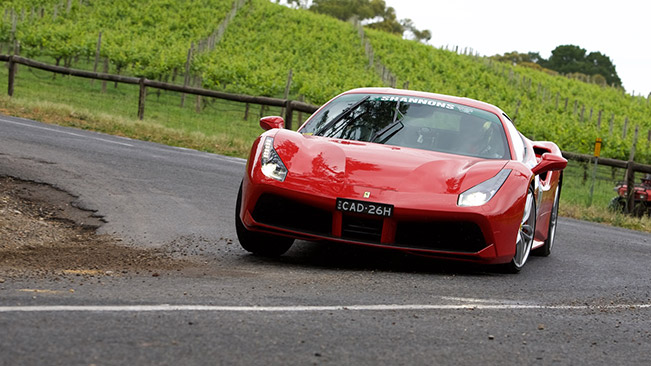 Ferrari celebrated its long and impressive history with Adelaide with a series of public events during the Adelaide Motorsport Festival. Ferrari's participation included an exclusive preview of the all-new Ferrari 488 GTB which was seen for the first time ever on Australian roads in Adelaide.
The 488 GTB took a coveted spot in the Classic Adelaide Rally and was joined on the roads into the Adelaide Hills by other current model Ferraris including the FF which led the rally pack, California T, and an impressive line-up of privately owned Ferrari vehicles. The 488 GTB also took to the track in an impressive dynamic display at Victoria Park on Sunday.
The F1 car that Gerhard Berger drove to a celebrated Australian Grand Prix victory in Adelaide in 1987 was also on display to the public at Victoria Park, while the Ferrari 412-T1 driven to second place by Berger in 1994 was on track daily as part of the F1 Category. The symphonic 3.5 litre V12 Ferrari being rated as one of the most spectacular sounding F1 cars of all time was a delight to motorsport fans and car enthusiasts and set spectator's hearts racing.
The event showcased a full complement of Ferrari V8 race cars with 348 GTC (1994), F355 Challenge (1995), 360 Modena Challenge (2000), F430 GT3, and the 458 Challenge currently in use in the Asia-Pacific series all on display.
Source: Ferrari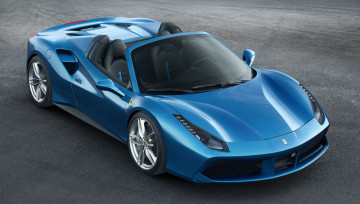 Ferrari 488 Spider is "Best...
Readers of Swiss car magazine "Auto Illustrierte" have voted the Ferrari 488 Spider first in the poll for "Best convertible car of the year 2016". The Ferrari 488...

Here you go, SF16-H!
A shortened nose, a tapered rear end and an intriguing red-and-white...