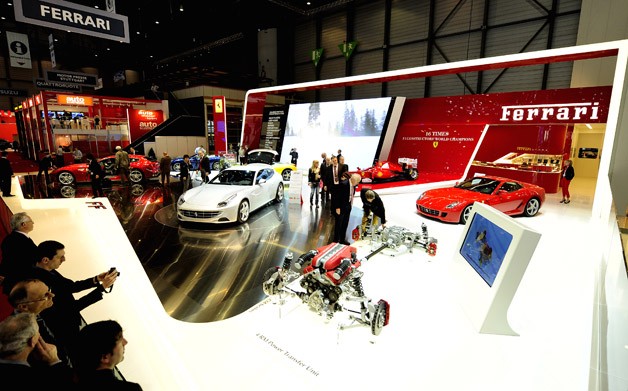 It's not every day that Ferrari unveils a new model. And most of the time, when it does, it's a variant of an existing one. But when the doors open at the Geneva Motor Show next month, word has it that the House that Enzo Built will be showcasing an all-new front-engined V12 GT to replace the long-serving 599.
Dubbed F620, the all-new supercar is expected to pack a 6.2-liter version of the direct-injection V12 from the FF into an aluminum chassis. Expect the usual smattering of carbon fiber bits, but don't expect to see the costly material being used for structural components: Ferrari has discounted the application due to its high cost to manufacture and repair. Also off the table for this model is the part-time all-wheel-drive system from the FF, as the F620's anticipated 700 horsepower will drive the rear wheels through a seven-speed dual-clutch gearbox.
However accurate the forecasted specifications turn out to be, we'll find out one way or another next month.