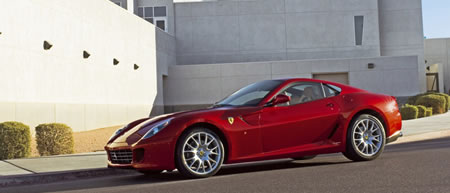 If you are looking to get your hands on a Ferrari 599 GTB Fiorano or a 430 coupe and spider you may have to be patient – really patient. After a record year for Ferrari driven by the success of the two models, Ferrari is a bit backed up. Those living in the UK may have to wait a minimum of three years before they can get their 599 or 430. UK happens to be Ferrari's third-largest market after United States and Germany.
Those interested in the 599 GTB will have to wait 36 months, while buyers of the 430 Coupe and 430 Spider have a waiting list of 30 months. The wait for the 612 Scaglietti is around 24 months.
Ferrari said a total of 6,465 passenger cars were delivered to customers across the globe in 2007. That figure was up 14 percent from 5,671 in 2006.