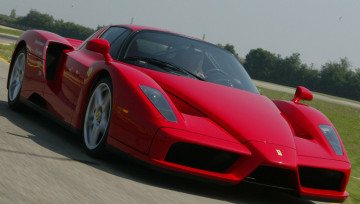 Ferrari Enzo 2002
Ferrari regularly produces a model that represents a synthesis of its technological knowledge and its sporting experience. The Ferrari 250 LM was the first of this type of...

DMC Lamborghini Huracan Cairo...
Since its foundation, the DMC brand...

Lamborghini Bull Wrapped in...
That one who trusts his vehicle to...

Ferrari 488 Spider is "Best...
Readers of Swiss car magazine "Auto...

Want to hire a hot car to...
The Ultimate in Motoring...

Racing One-Ferrari Attacks...
The team of Racing One GmbH in...

Ferrari 458 MM Speciale
Ferrari has unveiled its latest...