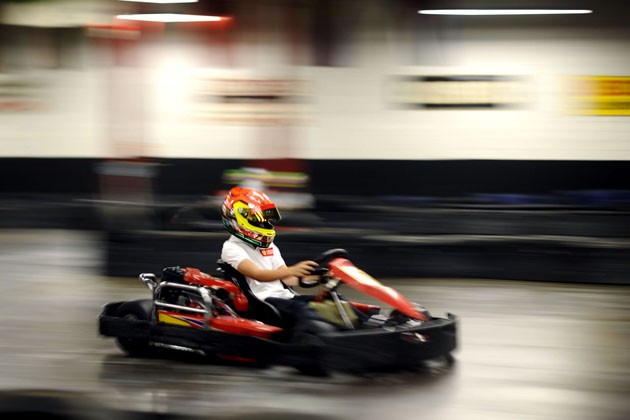 Lance Stroll in the Ferrari karting challenge, Montreal
Montreal has some great karting tracks. The French-Canadian metropolis, after all, is a veritable motorsport mecca, playing host to Formula One (among other series) on a more regular basis than any other city in North America. So it should come as no surprise that, while Ferrari was in town for the Canadian Grand Prix last week, they took the whole team out to one such facility for some suitable R&R.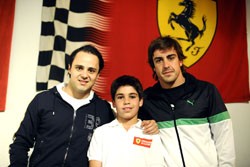 Among those participating were the team's star drivers Felipe Massa and Fernando Alonso, along with Lance Stroll, the 11-year-old kid the team had signed to a driver development program the day before. So how did the young prodigy fare against the seasoned veterans? Well, after beating out the rest of the team personnel (including, we'd assume, at least one of the Scuderia's many test drivers), Stroll finished second in the ranks, beating out one of the grand prix drivers.
Ferrari, somewhat understandably, isn't saying which – Alonso or Massa – Stroll defeated in the friendly competition, but given that Massa is still an avid karter, we'd suspect it was Alonso. It's worth noting that with his more relevant experience and lower body weight, the young Stroll had a bit of an advantage. But any way you cut it, that's some fine work. Official announcement after the jump.