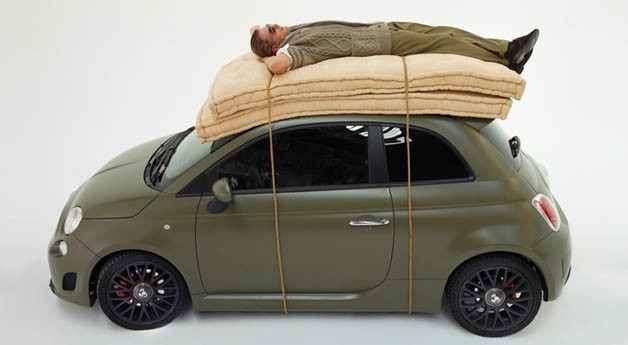 There's a part of us that wishes the automotive industry were packed with more eccentric characters like Lapo Elkann. The rakish heir to the Fiat empire (and possible future president of Ferrari) is anything but dull, overdosing on coke and heroin in a transsexual prostitute's apartment one minute and changing the outcome of an NBA basketball game the next.
As much a fashion icon as an industrial tycoon, Lapo is the darling of published arbiters of style like Intersection and Wallpaper magazines, the latter of which got a behind-the-scenes look at Lapo's favorite cars for a photo shoot. So what's in his garage?
Well, we already knew he had a Ferrari 599 GTB Fiorano and a California done up with denim upholstery, but apparently one of his favorites is the Fiat 500 Abarth that he had painted matte olive green. And then there's a Ferrari 458 Italia decked out in camouflage, as if you could hide one of the loudest, most head-turning cars on the road. Want to see the rest? Follow the jump to watch the video.