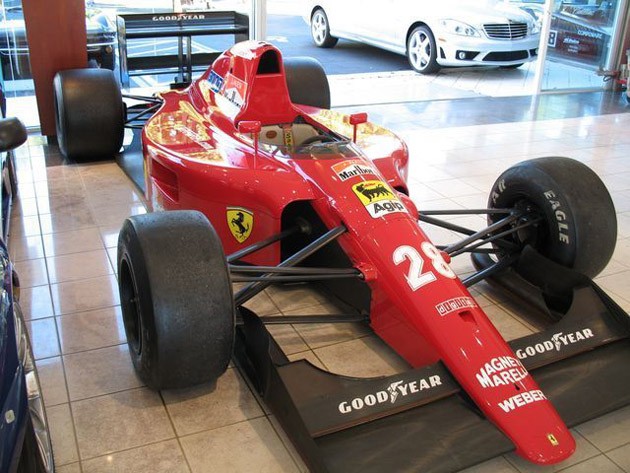 1991 Scuderia Ferrari 642, ex-Jean Alesi
As motorists are confronted with constricting regulations and fewer places to unleash their sportscars, track-day cars are becoming a bigger deal by the day. But if you're going to take to the track, why limit yourself to something street legal? Especially if you've got the means. Like, say… $700,000.
What you're looking at is the Scuderia Ferrari Tipo 642 which Jean Alesi campaigned in the 1991 Formula One World Championship. Though Alesi scored three podiums with this car, none were better than third place – peppered by eight DNFs – landing him seventh in the drivers' championship behind the likes of Ayrton Senna, Nigel Mansell, Riccardo Patrese, Gerhard Berger, Alain Prost and Nelson Piquet. (All but Patrese and Berger would go down in history as world champions, several as multiple champs to boot.) That should hardly deter buyers from salivating over the 700-horsepower turbocharged V12 engine, though, reined in by none of the electronic driver aids that would creep into the sport in later years.
Interested? Follow the link below to the Aero Toy Store in Fort Lauderdale, which also appears to have a couple of F430 GTCs in stock if sportscar racing is more at your speed. Photos in the gallery below and video after the jump.