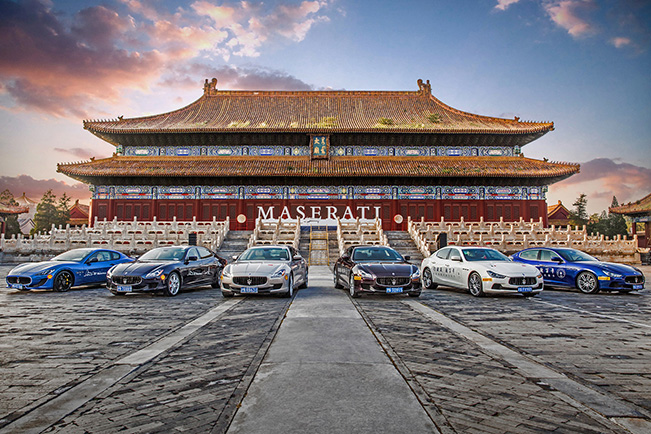 Five Days To Go: Countdown To The Maserati Centennial International Gathering Begins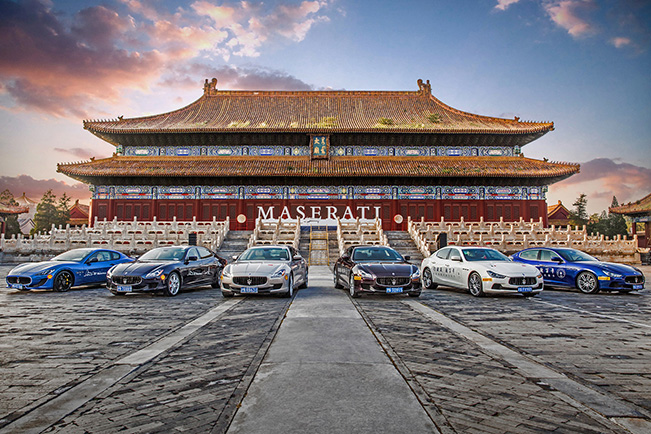 Three-day drive from Modena to Turin celebrates Maserati's first Centenary and starts with a prologue in Bologna, by the Fountain of Neptune that inspired the Maserati Trident Badge
The most eagerly anticipated Maserati event in a year of celebrations is just days away. The unique Maserati Centennial International Gathering marks the culmination of the company's official Centenary celebrations.
After the prologue in Bologna on Wednesday, 17 September the event will officially start in Modena on Thursday, 18 and conclude in Turin on Saturday 20 September. The three-day event includes an exciting combination of exhibitions and parades, a regularity competition, track practice session, guided tours of the two Maserati factories and a Concours d'Elegance, with cars and collectors from all over the world taking part.
More than 200 Maseratis of all periods, both classic and modern, will be the stars of an unforgettable celebration as they parade through Italian towns along the route. A full complement of road models from the Trident marque's history will take part including the A6GCS/53, 3500 GT, 5000 GT, Sebring, Mistral, Mexico, examples of the original Ghibli and, Quattroporte, Bora, Indy and Khamsin. The stunning Boomerang prototype will also be in attendance, along with cars from the current model range.
The Gathering will feature cars from across the globe. Current Maserati owners will come from the United States, China, Korea, Russia, the Arab Emirates… and Azerbaijan. When it comes to classic cars, there will be representatives from countries as far afield as Australia and, closer to home, Norway, Sweden, Great Britain, France, Germany and Greece, highlighting the international affection for the Maserati brand.
Among the cars participating in the International Centennial Gathering, are vehicles forming a special convoy of Maseratis from China. After a month-long tour that began in Beijing in mid-August, crossed the whole of Asia, entered Russia at Ekaterinburg, touched Moscow and passed through Minsk, Warsaw, Prague and Munich, the convoy will arrive in Milan on Sunday and then travel on to Modena.
Maserati China Modena Rally | 6 images
Source: Maserati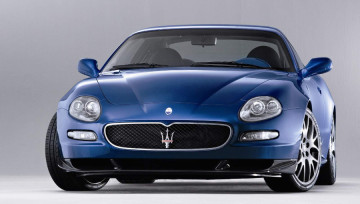 Maserati GranSport MC Victory 2006
To celebrate winning the 2005 FIA GT Manufacturers' Cup, Maserati has launched a new limited edition model of the Maserati GranSport. The Maserati GranSport MC Victory...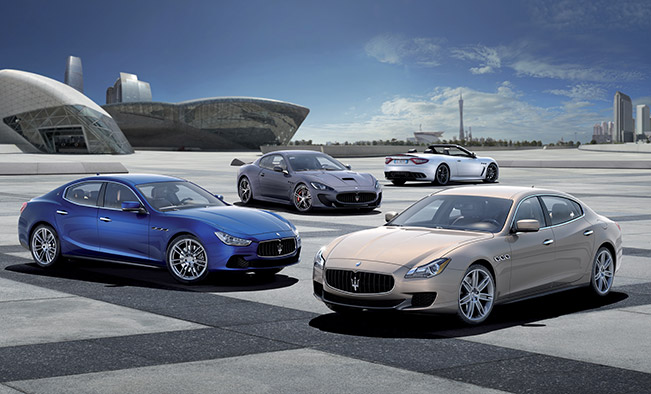 Maserati Announce the...
'The Maserati 100' – a definitive list of Britain's most...