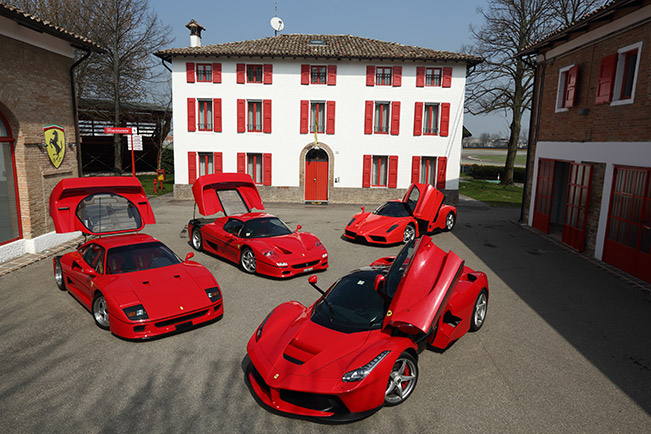 Seeing them all together at Fiorano was an unforgettable and very moving experience made all the more special by the fact that they were driven, one after the other, by the man that test-drove them on that same track throughout their development.
We're talking, of course, about the F40, the F50, the Enzo and LaFerrari, the milestone cars in Ferrari's technological evolution over the last three decades, and the great Dario Benuzzi, himself a fixture at Maranello since 1969. The legendary Ferrari test-driver drove each one of the cars in order, reliving the emotions of a lifetime career with the Prancing Horse in a kind of unique technological time-lapse sequence.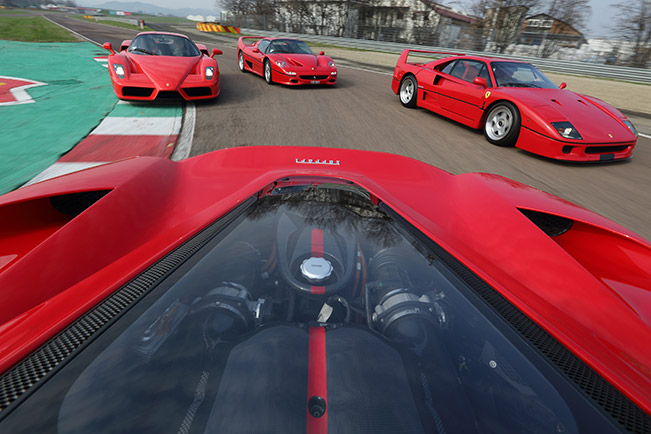 In the end, it proved impossible to resist the temptation to have all four limited edition special series Ferraris out on the track at once. Their powerful lines and the roar of their 8- and 12-cylinder engines provided a memorable and spectacular sight and soundtrack indeed. The perfect celebration of Ferrari passion and excellence.
Source: Ferrari