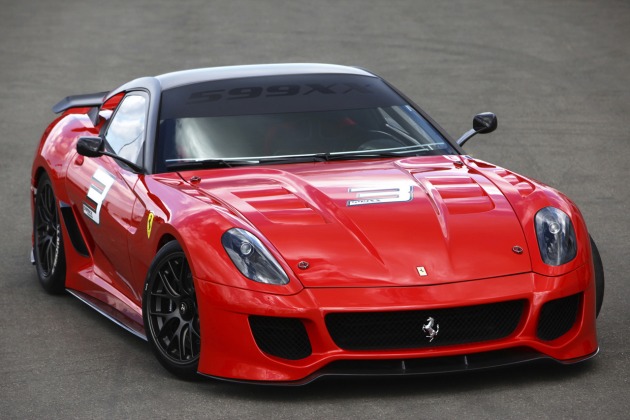 News of an impending hybrid from Ferrari is nothing new, but now we appear to have an actual date when the Italian supercar manufacturer plans to show such a vehicle in an official setting. And it's coming soon, during the first week of March at the Geneva Motor Show, says Ferrari CEO Luca di Montezemolo.
The announcement came during the unveiling of Ferrari's new F10 Formula One car, which seems appropriate as it was during the 2009 F1 season when Ferrari first began using its Kinetic Energy Recovery System – a kind of hybrid technology that captures energy normally lost to braking in a flywheel – in actual competition… with mixed results, of course.
We can't say for sure what kind of hybrid setup Ferrari will show off in its 599 super hybrid, but something similar in principle to the race-bred KERS seems like a distinct possibility, and we know the automaker has been dabbling in all-wheel-drive hybrids as well. In any case, Ferrari promises a production hybrid vehicle in the near future.