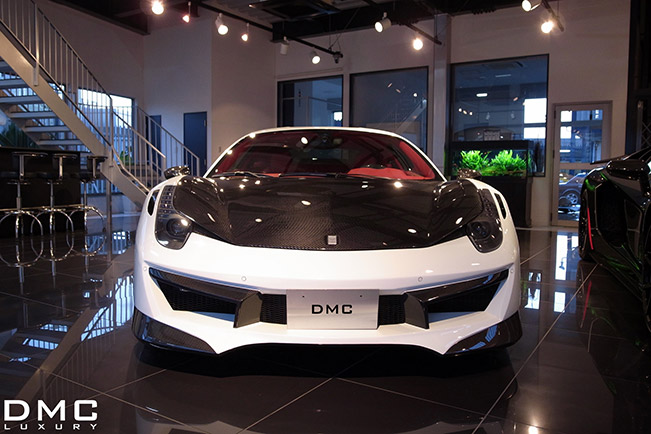 While regular cars are often a good mix of business-opportunity and emotion , the company uses their Limited Edition series to fully play the passion factor. The "What could be possible" scenario gives DMC's engineers the freedom to create the latest high-tech, without any boundaries. Today, we are excited to officially unveil DMC Luxury's latest research unit, dubbed the 458 Italia "ESTREMO".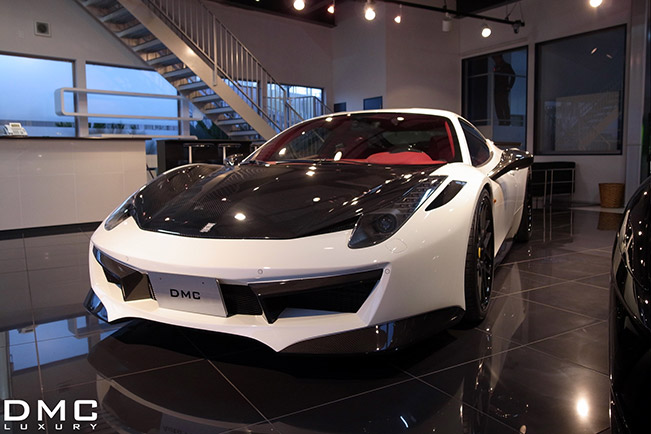 The "ESTREMO", Italian for Extreme, is limited to to 15 highly exclusive  sets world-wide. In addition, every 3rd client will receive a Gold-Edition which features an extra body part (secret for now) and a Custom Owner Plate signed by the car's designer. Naturally the Gold series is limited to 5 kits. The automobile is based on the base of the Ferrari 458. A hot blooded sports car you may think, but its just good enough as a base car for DMC. Besides adding more power and a stunning new body, the weight of the car was reduced dramatically. While Maranello loves using carbon fiber on the Italia, DMC further improved upon it.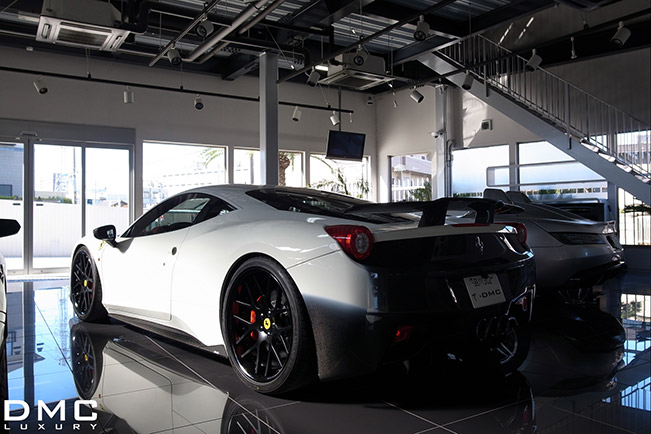 The first car has been assembled by DMC's partner in Japan for the premier client in Tokyo. It's using a completely new front fascia with extreme modified air channels for better cooling. Combined with a new side-vented front hood, this not only generates a unique look but also necessary downforce. The side panels are redeveloped to smoothen windflow while adding an aggressive touch.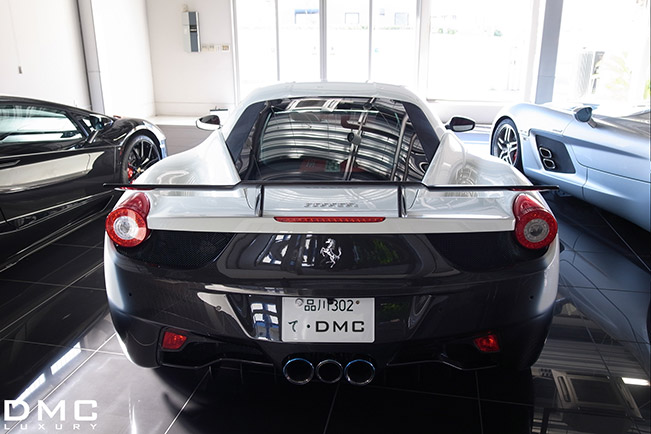 The complete rear facia presents itself in extreme carbon fiber, and creates additional dowforce thanks to the massive wing spoiler, which adds to the strong design character of DMC's kit. The total weight saving is between 50-80 KG compared with the stock car.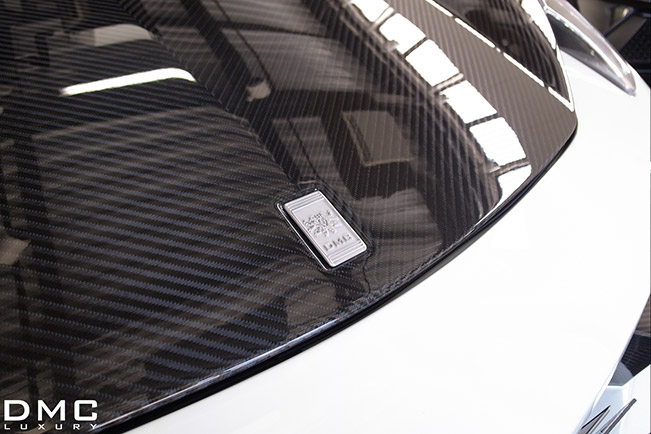 But the refiner didn't stop with pure design. An optimized Engine management, refined air-filter and professional exhaust system improve the performance package. All this is supported by the extrem usage of carbon fiber components which drasticlaly reduce the ESTREMO's total weight. Thanks to 22 additional Horse Powers (592 HP), the monster is now pushing the Ferrari's V8 to the maximum. The run to 100 only takes 3.1 seconds, top-speed clocks features addiional 7 km/h (332 km/h).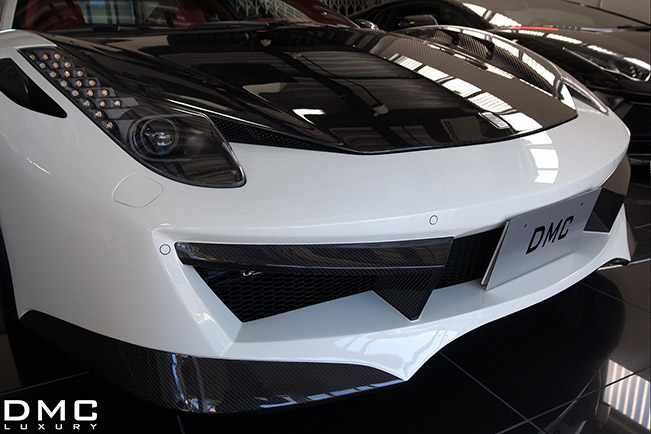 DMC took special care about the Estremo's suspensions, lowering the car to 30mm. It's well laid out for the increased power and an race-like driving experience. The system also comes with a remote controled lift system which can raise the car to stock-height if road conditions should require it. The wheels package showcases a set of forged rims (9×20 front / 11×21 rear) with Sport tyres (245/35 ZR20 / 305/30 ZR21), making sure a bold appearance and aggressive look.
As usual, the car's option list will also feature the package of a totally redesigned interior. Special leathers like Sting-Ray as well as plenty of Carbon Fiber make each Estremo unique.
Source: DMC Luxury