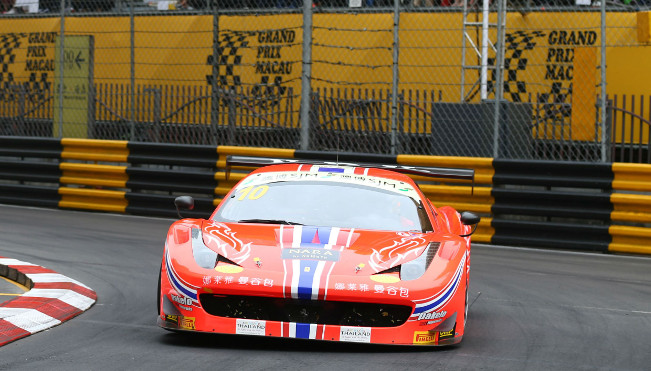 GT World Cup – Lathouras Misses Podium by a Whisker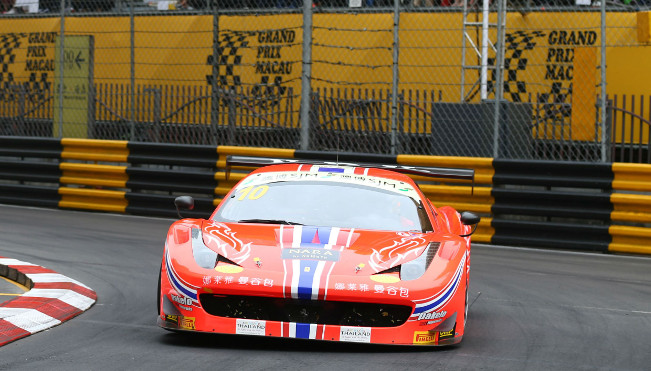 The first edition of the GT World Cup took place at the legendary Macau circuit on Sunday morning. Ferrari was among the seven manufacturers represented, with AF Corse fielding a 458 Italia GT3 driven by Thailand's Pasin Lathouras. Only a second in it. Lathouras had a good race in the former Portuguese protectorate, nearly taking a podium in his class, just a second behind Keita Sawa and his Bentley  in third. Tenth overall. Lathouras came 10th overall in the race that, like the Qualification Race on Saturday, was won by the Mercedes of Germany's Maro Engl ahead of the Audi of Italy's Edoardo Mortara. Source:
Ferrari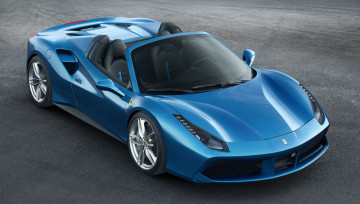 Ferrari 488 Spider is "Best...
Readers of Swiss car magazine "Auto Illustrierte" have voted the Ferrari 488 Spider first in the poll for "Best convertible car of the year 2016". The Ferrari 488...

Here you go, SF16-H!
A shortened nose, a tapered rear end and an intriguing red-and-white...