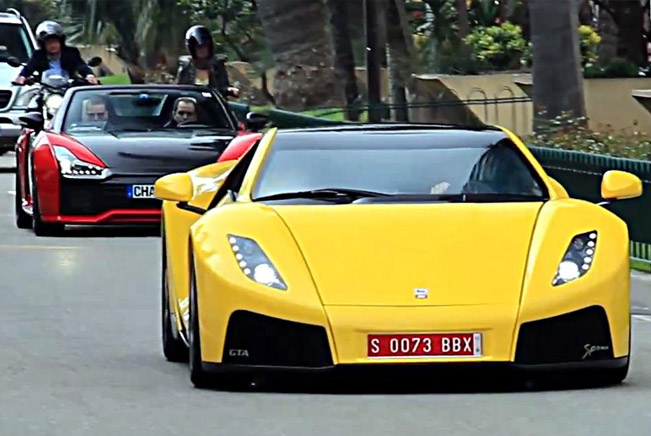 Here is a short video with GTA Spano chased by Ferrari 458 Spider. On first sight, nothing is wrong, but everybody is wondering how the Ferrari is able to keep up with a hyper car having more than 350HP advantage.
Ferrari 458 Spider is powered by a a naturally aspirated 4.5 liter V8 with 570HP (419 kW) at 9,000RPM and 540Nm (399 lb-ft) at 6,000RPM. 0-100 km/h in under 3.4 seconds a top speed of 325 km/h (202 mph).
GTA Spano has a 8.3 liter V10 – 925HP (680 kW) and 1,220Nm (900 lb-ft) of torque. 0-100 km/h in 2.9 seconds and a top speed of over 350 km/h (218 mph).Enjoy!