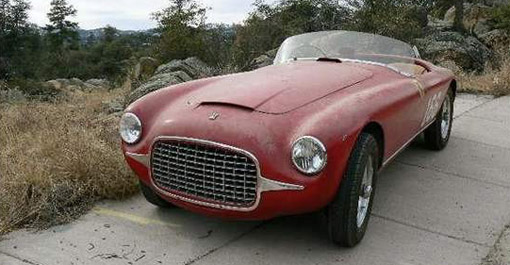 After being hidden away for more than 20 years, the very first Ferrari ever built will be set on display at the inaugural Desert Classic Concours d'Elegance in Palm Springs, California. This will also be the first time that the car, marked chassis number 01C, will be on display on the U.S. West Coast, while the Palm Springs site itself is significant to Ferrari's history in that it's the place where the carmaker scored its first US race win back in 1951.
Other noteworthy entries include a 1930 Rally ABC, a 1926 Studebaker, a 1956 Alfa Villedeste, a 1955 Jaguar D-type and a rare 1941 Packard, custom-designed by Howard 'Dutch' Darrin.
"Our event will focus attention to the unique history Palm Springs has in relation to these historically significant cars, as well as the celebrities and drivers that made them famous," event organizer Paul Merrigan boasted. Over 100 cars are expected to be on display, both old and new, and there will even be a competition to pick a car that best reflects the theme of the event, in this case sports car races of the 1950s.
The event starts on Friday February 29 with a 50km tour through Palm Springs for the first thirty qualifying automobiles.