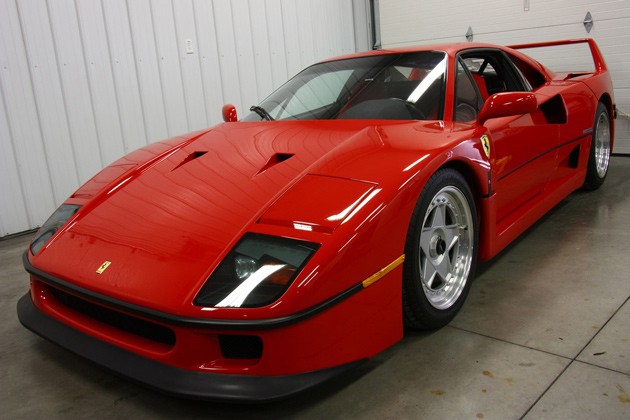 Todd Cooperider's 60-hour Ferrari F40 detail job
Detailing an uber-rare exotic like a Ferrari F40 isn't exactly like slathering your Corolla with Dawn dish detergent in your driveway. Restoring the paint on a Prancing Horse of that caliber requires equal parts chemistry, experience and patience. Need proof? Look no further than detailing guru Todd Cooperider's 60-hour job on a 3,500-mile F40. The 43-year-old Cooperider has been obsessed with bringing out the best in paint since he was a kid, but turned to professional detailing just three years ago. Since then, he's become the go-to-guy for owners of exotic metal of various vintage, make, model and flavor. He even had the honor of being named one of AutoWeek's top 9 detailers in the U.S last year.
For most of us, getting anywhere near one of the world's most legendary supercars with a power tool is a recipe for the kind of disaster that's funny later but expensive now. But Cooperider's extensive experience allowed him to tackle the big-bad Ferrari with all of the weapons in his arsenal without fret. Even with so few miles, the paint had suffered the effects of 20 years of occasional enjoyment, and as such, multiple scratches and blemishes were present all over the car. Cooperider worked out which polishing compound, pad and sealant to use with this particular car and set to work.