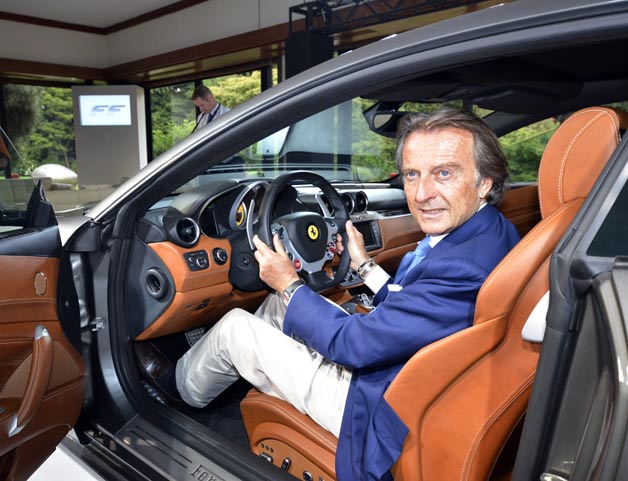 Finding one's self at the helm of a storied automaker like Ferrari must be equal parts amazing and terrifying. While you have the power to steer the company in any direction you so please, you're also saddled with serving the high expectations of the world. Luca Cordero di Montezemolo knows all about those pressures. The Piedmontese aristocrat took the helm of Ferrari nearly 20 years and has largely been responsible for the company's transformation in that time. Motor Trend recently took the time to sit down with Montezemolo for a brief chat about his time with the automaker to learn a little more about how things changed after company founder Enzo Ferrari passed away in 1988.
In addition to increasing the company's revenue from a modest €230 million in 1993 (around $300M USD) to €2 billion ($2.59B) last year, Montezemolo ensured 17 to 20 percent of the company's earnings were rolled into research and development each year. The CEO was also instrumental in guiding the company to becoming "The Best Workplace in Europe" as named by London's Financial Times. Each Ferrari worker has access to free school books for their children, free family medical checkups and a low home mortgage rate.
Head over to Motor Trend for a fascinating look at how Montezemolo worked to craft Ferrari into the global performance and marketing powerhouse it is today… and who knows, you just might be learning more about Italy's next prime minister.