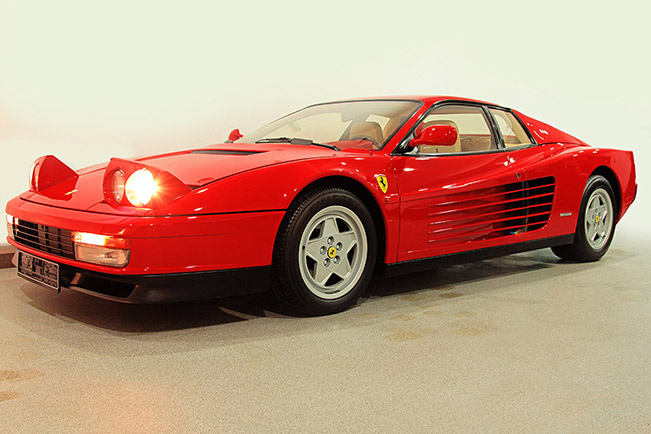 Silverstone Auctions is set to offer a very special collection of 1990s Italian sports cars in its Race Retro Sale on the 21st and 22nd February.
Each of the three cars has been tucked away as part of a large private collection currently owned by arguably one of Europe's most fastidious collectors of classic cars.
The highlight of the collection is possibly one of the finest Ferrari Testarossas available on the market. The 1991 'best of breed' car, estimated at between £130,000 and £150,000, has covered just 955 miles from new and is in immaculate condition. It even comes with the original luggage and Cartier watch that was included with the sale of the cars.
Another Ferrari, a 1991 Mondial T, estimated at between £50,000 and £70,000, has covered just 1,180 miles in 24 years. With just one owner from new, the car is offered for sale for the first time in its life. Although undervalued by collectors for many years, the Mondial is now tipped by many to be the next Ferrari to rise significantly in value.
One of the maddest cars of the 90s, a 1991 Alfa Romeo SZ that has travelled an incredible 502 miles is also offered. The car, estimated at between £50,000 and £70,000, has also been in the same ownership since new. A rare car, only 998 SZs were produced in a two year period with only 100 officially imported into the UK.
Commenting on the collection, General Manager and classic car specialist at Silverstone Auctions, Guy Lees-Milne, said: "This is a very special collection of Italian exotica and each of the cars is in almost brand new condition. It's rare to find one or even two of these cars with such low mileage but to find three is something special indeed."
Each of the cars will be offered in Silverstone Auctions two-day sale which takes place at Race Retro at Stoneleigh Park, Warwickshire.
Source: www.silverstoneauctions.com