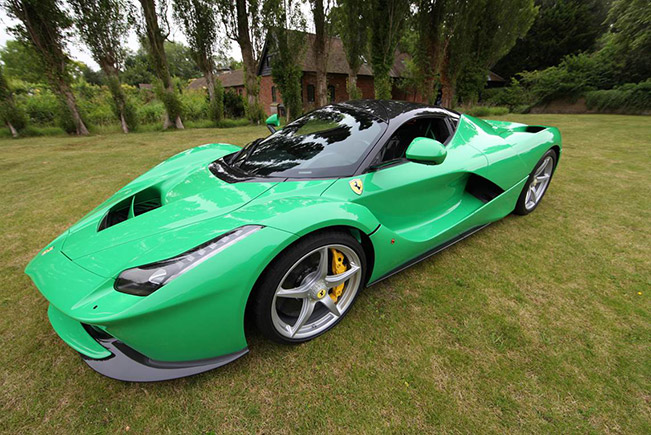 Jay Kay's LaFerrari Joins the Hypercar Pavilion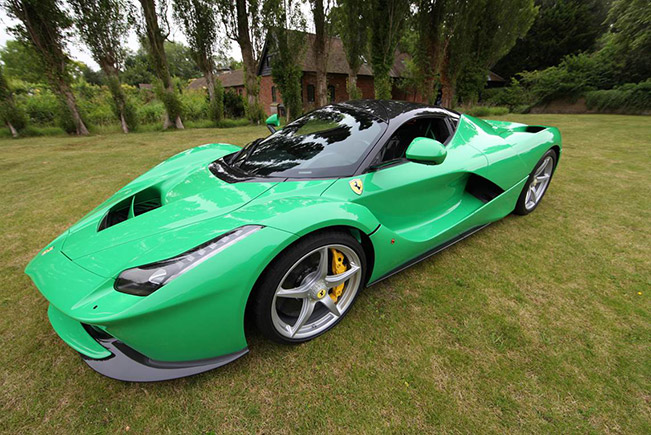 Introduced last year, the Hypercar Collection is an invitation-only display of the ultimate machines. Nowhere will you see such a collection of cars together under one roof at the same time. Produced either to order or in strictly limited numbers, they represent the absolute pinnacle of the automotive industry.
They are mesmerizingly beautiful, ultimately purposeful and totally unique, designed and built by perfectionists for perfectionists.  With 1000's of horsepower between them, 0-60 sprints in under 3 seconds and top speeds well in excess of 200mph, they are exceptional in every sense.
Using the latest technology as well as the most expensive materials, they are crafted out of the pursuit of excellence and represent the jewel in the crown to the manufacturers proudly presenting them at the event.
With only 499 LaFerraris to be built, Jay Kay is among those fortunate enough to get hold of one of the 217mph machines in bright green worth a cool £1.2 million.   
"I've been watching this car and going down to the factory and chatted with Flavio Manzoni , the designer of the car, and Luca [de Montezemolo, Ferrari's chairman] a few times.  I remember about two years ago speaking to Luca about it and he said how it looked like a jet and they are still going through development. But the great thing about Ferrari is that every single thing on the car is doing something. It's not for show."
JAY KAY – Artist, Musician, Collector
Jay Kays LaFerrari | 6 images
Source: Ferrari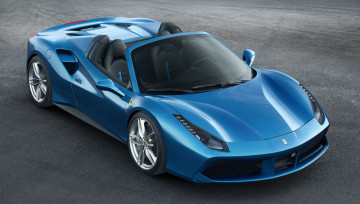 Ferrari 488 Spider is "Best...
Readers of Swiss car magazine "Auto Illustrierte" have voted the Ferrari 488 Spider first in the poll for "Best convertible car of the year 2016". The Ferrari 488...

Here you go, SF16-H!
A shortened nose, a tapered rear end and an intriguing red-and-white...