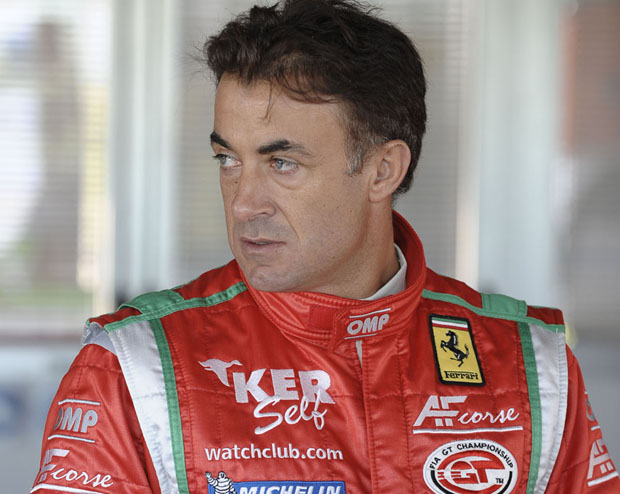 If you checked out the images we posted of Felipe Massa's return to Maranello, you may have spotted the returning Brazilian driver chatting with one Jean Alesi and wondered what he was doing there.
The French driver raced for the Scuderia from 1991 through 1995, scoring a handful of podiums and a solitary grand prix victory in Montreal. Along with longtime team-mate Gerhard Berger, Alesi switched places with Michael Schumacher to Benetton-Renault in 1996, then bounced between a few other teams before retiring from Formula One at the end of 2001. Since then he's been competing in DTM and then headlined the new Speedcar Series.
With the ill-fated Asian stock car series now deceased, however, the racing world has been wondering what the retired F1 driver would try his hand at next, and on Tuesday they got their hint when Alesi showed up at Fiorano to test the Ferrari F430 GT2. Alesi's slated to race for AF Corse, the team run by Amato Ferrari, who shares strong ties with both Maranello and Maserati but no direct familial relation despite the common name.
AF Corse is the reigning two-time champion in the FIA GT series, but is reportedly preparing to tackle the European Le Mans Series, including its headline event, next year. The test session apparently exceeded expectations, paving the way for the 45-year-old driver to race Ferraris once again, for the first time in fourteen years, next season.