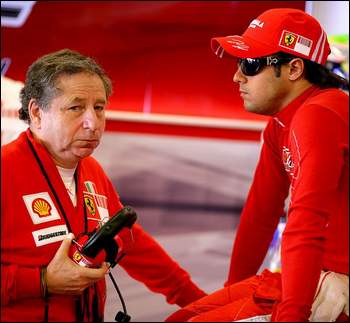 Jean Todt has stepped down from his position as the CEO of Ferrari today, making the official announcement at the conclusion of the automaker's shareholders' meeting.
First hired by Ferrari in 1993 to head up the Formula One racing team, Todt was elevated to the position of general manager in 2003, followed by a promotion to company CEO in 2006. Amedeo Felisa, who followed of Todt as Ferrari's general manager, will follow the same pattern by taking over the CEO role. Todt will stay on with the Italian automaker in limited duty, including representing the F1 team on the FIA World Council.
Shareholders at today's meeting also reaffirmed Luca di Montezemolo as company president, and Piero Ferrari as vice president.