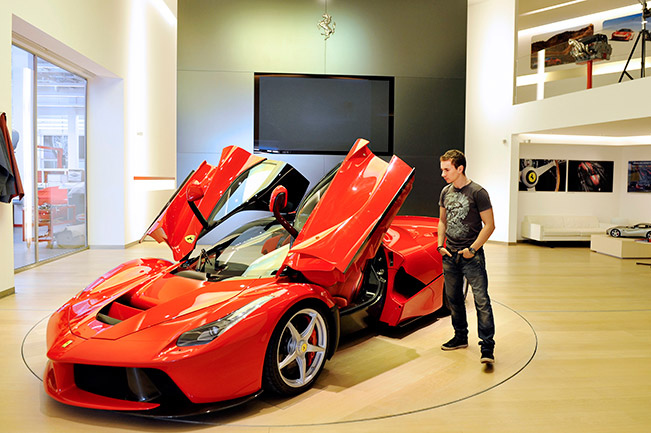 Jorge Lorenzo paid Ferrari a visit in Maranello yesterday. The two-time MotoGP World Champion, winner of 54 championship races (33 in MotoGP, 17 in the 250 class and 4 in the 125s), was keen to see the range of cars. He spent a long time on the production line where the Maranello marque's hybrid LaFerrari is built, a car that perfectly encapsulates the marque's design, technology and innovation.
The Spaniard gave a short interview to www.Ferrari.com in which he talked about his experiences when he raced in the Gulf 12 Hours last December, at the wheel of Kessel Racing's Ferrari 458 Italia GT3, taking the class win. He also discussed the forthcoming Formula 1 and MotoGP seasons.
When Lorenzo was asked what his favourite car was out of the current range, Jorge had a clear idea: "Ferraris are always magnificent, with models like the F12berlinetta, which manage to combine in an amazing way, elegance and performance, but in my opinion, it's the LaFerrari that is really something unique".
Source: Ferrari