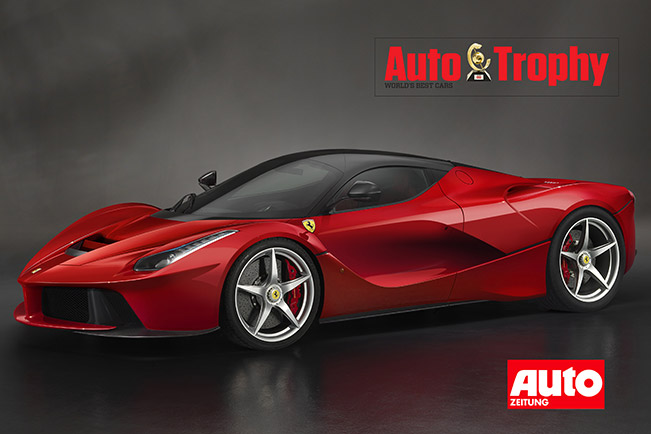 LaFerrari Takes Auto Zeitung Plaudit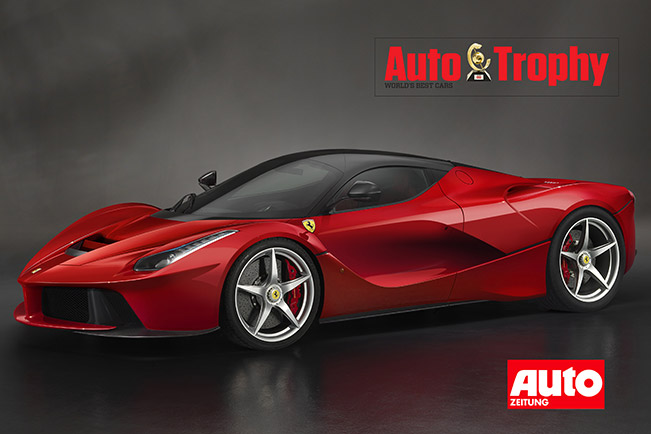 The readers of the authoritative German car magazine Auto Zeitung have named LaFerrari "Best Super Sportscar" of the year.
The limited edition special series of just 499 cars has earned worldwide critical and public acclaim since its unveiling, thanks to features that make it absolutely unique on the world automotive scene.
LaFerrari immediately set a new benchmark for the whole sector on its launch and is the pinnacle of Prancing Horse achievement in terms of passion, technology and exclusivity.
Of particular significance was the work done on the car's HY-KERS hybrid powertrain. The Maranello engineers availed of track-derived know-how to create a hybrid engine that underscores the core values of every Ferrari: blistering performance and fun behind the wheel.
LaFerrari is also the first road-going Prancing Horse car equipped with dynamic controls integrated with its active aerodynamics and HY-KERS system. Thanks to proprietary Ferrari logics that ensure all the systems run and mesh seamlessly, the car delivers effortless, uncompromising driving on the limit. Its cabin too has a future-forward layout that encompasses a human-machine interface heavily inspired by Formula One.
2014 Ferrari LaFerrari | 10 images
Source: Ferrari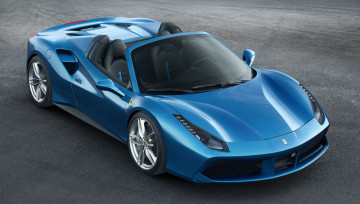 Ferrari 488 Spider is "Best...
Readers of Swiss car magazine "Auto Illustrierte" have voted the Ferrari 488 Spider first in the poll for "Best convertible car of the year 2016". The Ferrari 488...

Here you go, SF16-H!
A shortened nose, a tapered rear end and an intriguing red-and-white...