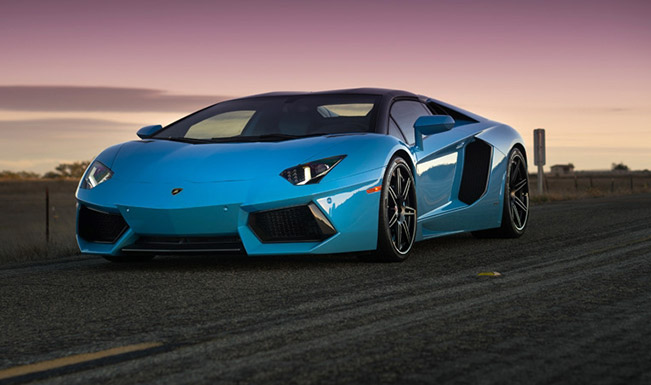 It seems HRE Wheels have been keeping it quiet when their HRE RS101 wheels are concerned as we are only now getting the full showcase of the Blu Cepheus Lamborghini Aventador Roadster with these wheels. Proving to take the industry standards to a whole new level, all thanks to their racing & road experience that allows them to produce the best engineered and designed wheels possible. Always striving to offer the highest levels of refinement and quality needed to complement the newest performance and luxury cars, the latest line of three-piece wheels—the Series RS1—offers just that.
Now they are using their experience in order to introduce their Series RS1 wheel line right now! The Series RS1 is available in diameters ranging from 18 to 22 inches and widths range from 7 to 14 inches. We will introduce the Series RS1 model RS101 wheels, as we have a gorgeous Blu Cepheus Lamborghini Aventador Roadster with these wheels to fully reveal the design cues of this amazing wheel to our readers. Features include sculpted spoke geometry and lightweight pocket machining inspired by HRE's world-record breaking motorsports division and a floating-spoke design incorporated into the step-lipped rims to create a contemporary take on traditional styles. The result is a wheel that is unique, completely refined, totally performance-driven and absolutely HRE.
"The Series RS1 fills a sweet spot in the HRE three-piece line-up," said HRE President Alan Peltier. "We've used a new level of refinement and detail to create the latest modern renditions of traditional HRE designs; offering a gorgeous style for everything from classic muscle to the latest performance sedans."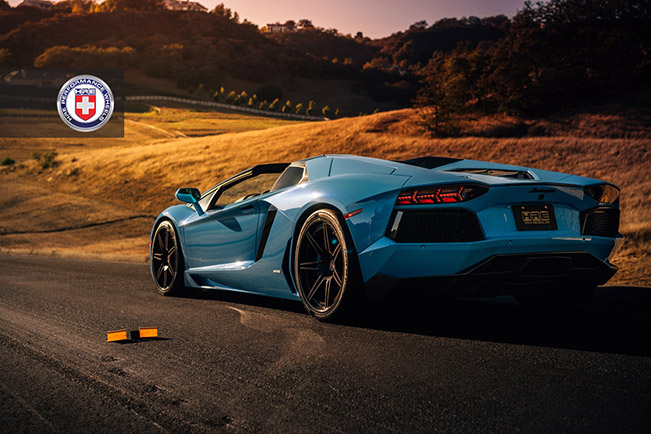 All HRE wheels are engineered to minimize unsprung mass and rotational inertia for optimal acceleration, handling and braking performance. Each wheel is built-to-order and there are nearly infinite fitment, color and finish options available for the ultimate custom-tailored wheel buying experience.
For further inquiries about Series RS1 wheels, please contact us right away for size, finish, fitment and weight information. We are the largest HRE Wheels dealership in Europe so we are fully competent in creating the best wheel setups for a number of high-performance and luxury cars you may need a set of wheels for now. Please take a look at the media gallery with a set of amazing images done by Linhbergh for HRE Wheels which showcase the new wheel design in greate detail right below.
Source: HRE