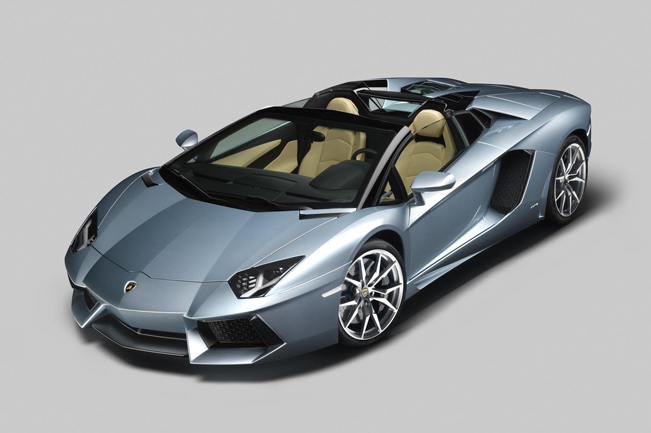 Lamborghini has announced the starting price in U.S. for the 2013 Aventador Roadster. Shipping begins in June.
The $441,600 starting price does not include the $3,700 gas-guzzler tax, meaning that Lamborghini's latest model will set you back at least $445,300. In Europe, the supercar costs 300,000 EUR before taxes.
As a reminder, the topless Aventador comes with a two-piece carbon fiber removable hard top that can be stored in the front trunk. 0-62 mph (0-100 km/h) is done in three seconds and can reach a top speed of 217 mph (349 km/h) thanks to its V12 6.5-liter normally-aspirated engine with 700 hp (522 kW).