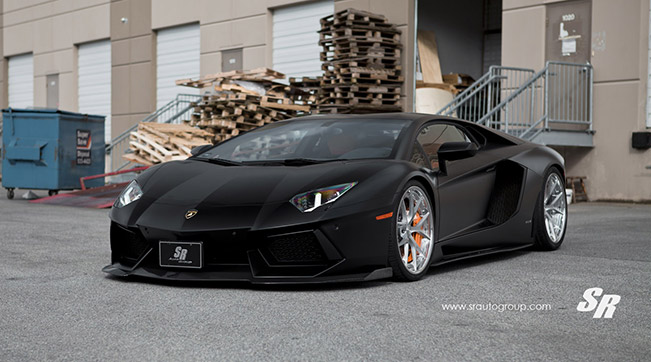 The first PURventador of 2015 has finally made its debut and just in time as Spring is about to roll around the corner. Equipped with a factory matte black exterior, we added a bit of gloss by installing the PUR Aero carbon fiber aero kit. Out of the entire kit, we selected the front lip, side skirts, and rear diffuser.
Next on the list were the wheels. A set of forged three piece PUR LX04.V3′s were engineered in a staggered 20/21″ application. To further increase the contrast, the wheels were finished with a gloss brilliant silver face, and polished step lip. To really give this Aventador the right stance, we installed a set of race adjustment arms to bring the car that much closer to the pavement.
Lastly, a valvetronic exhaust system by Innotech Performance was installed to really accentuate that bulls roar. If you did not notice the car before, you will be sure to hear and feel its presence now.
Wheels
PUR LX04.V3, 20×9, 21×12.5 | Gloss Brilliant Silver Face, Polished Step Lip
Suspension
Exterior
PUR Aero Carbon Fiber Front Lip
PUR Aero Carbon Fiber Side Skirts
PUR Aero Carbon Fiber Rear Diffuser
Performance
Innotech Performance Valvetronic Exhaust System
Source: SR Auto