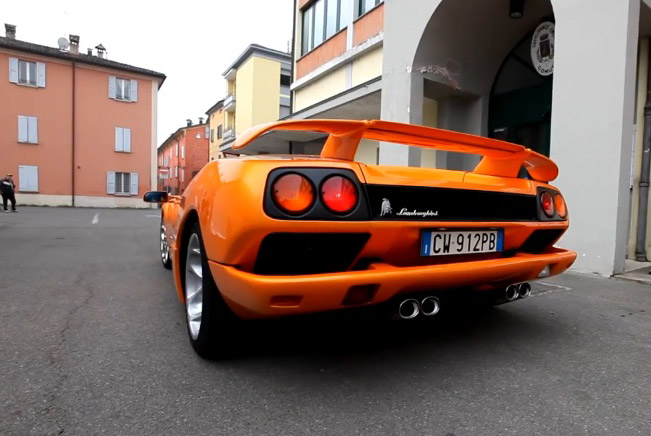 Lamborghini Diablo, Murcielago & Aventador [video]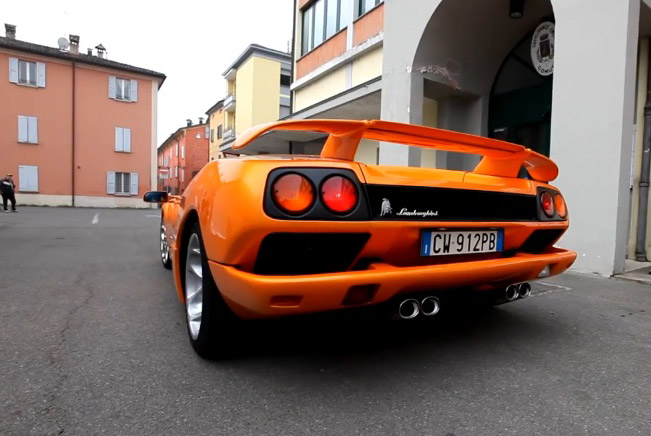 Here is an impressive video with three iconic supercars – Lamborghini Diablo SV, Murcielago LP640-4 and Aventador LP700-4.

The Diablo SV is built between 1995 and 1998. It is powered by an impressive 5.7 liter naturally aspirated V12 with 517HP (380 kW) and 580Nm (428 lb-ft) of torque. It also features Brembo disc brakes with 340 mm front and 310mm rear. The curb weight is 1,576 kg (3,474 lbs). The weight distribution is 41/59%.

The "regular" Murcielago LP640-4 is powered by a 6.5 liter naturally aspirated V12 – 640HP (471 kW) at 8,000RPM and 660Nm (489 lb-ft) of torque. 0-100 km/h in 3.2 seconds and a top speed of 342 km/h (212 mph). Other features include 6-speed e-Gear transmission, ceramic composite brakes, chrome paddle shifters, new stereo system and many more.

Lamborghini Aventador has the same 6.5 liter naturally aspirated V12, but boosted to 700HP (522 kW) at 8,250RPM and 690Nm (511 lb-ft) at 5,500RPM. 0-100 km/h in 3.0 seconds and a top speed of 350 km/h (218 mph).

Just watch and Enjoy!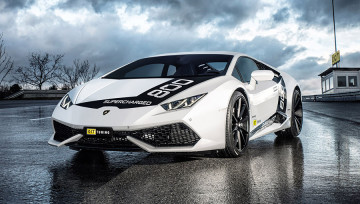 Now it IS going wild – Huracan...
The founded in 1985 Oberscheider Company has become an enterprise with about 50 members of staff meanwhile. One of the passions of the enterprise is the founded in 1994 O.CT...

Lamborghini Bull Wrapped in...
That one who trusts his vehicle to the tuning and wrapping company...