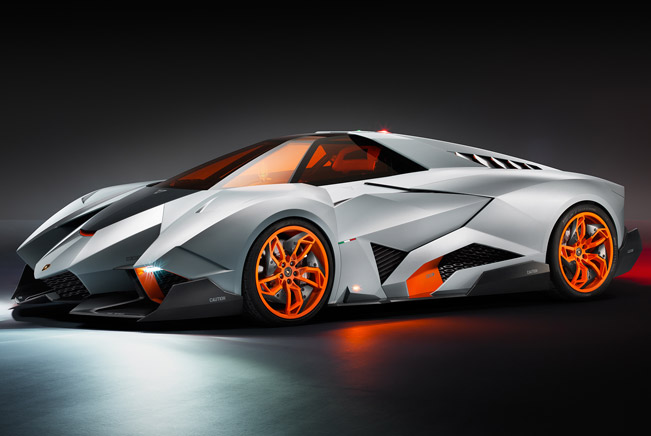 Lamborghini Egoista is coming from the future for sure. The car was presented last year at the manufacturer 50th anniversary event. It is one of the most contemporary looking supercars ever created and it is clearly visible that the design of the car is inspired by the passion for innovation and alternative solutions.
The designer is Walter De Silva, the Head of Volkswagen Group Design. This automotive gem is now becoming a permanent part of the prestigious collection in the Lamborghini Museum.
The one-off model comes with a 5.2 liter V10 delivering 600HP (441 kW), but that is not important at all. All that matters is the sensational design.
One year after it was introduced, the Lamborghini Egoista has returned to its home in Sant'Agata Bolognese. It will be a permanent exhibit in the museum but at first it will be shown in Lamborghini's showroom.