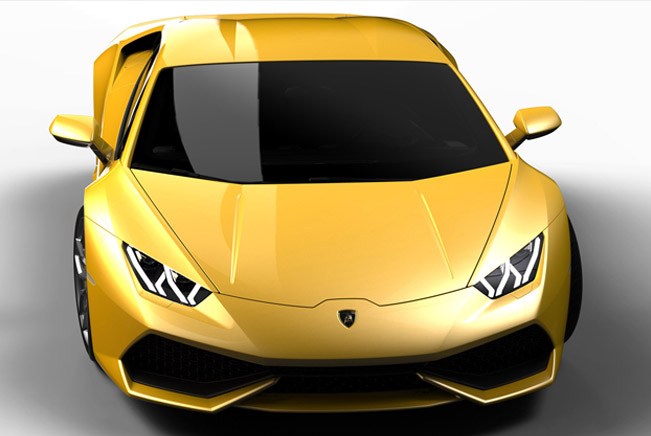 Here are two videos of the all-new 2014 Lamborghini Huracan hitting the showroom in Abu Dhabi, UAE.
The engine is a 5.2 liter V10 – 610HP (448 kW) and 560Nm (413 lb-ft) of torque. 0-100 km/h in 3.2 seconds, 0-200 km/h in 9.9 seconds and a top speed of 325 km/h (202 mph). The model also has an engine start/stop system which enables the car to average 12.5 L/100km (18.8 mpg US / 22.5 mpg UK) with CO2 emissions of 290 g/km. The engine is connected to a 7-speed dual clutch transmission and an all-wheel drive system.
The Huracan was exhibited at the 84th Geneva Motor Show in Switzerland and the model is already available on the market with more than 1,000 orders received. The first deliveries are expected in the beginning of the spring.
Source: WCF