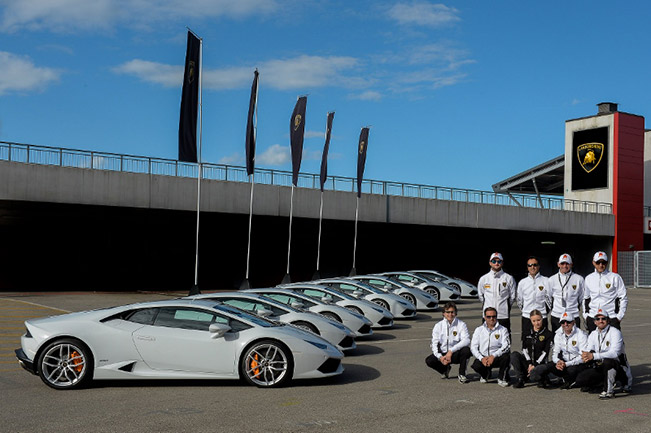 Lamborghini Accademia will host its first-ever North American performance driving school – from September 14-17 – at renowned Mazda Raceway Laguna Seca. The lead role for this year's global Accademia program is the new Lamborghini Huracán LP 610-4, which has achieved great commercial success since its debut earlier this year.
The Accademia, developed by the brand's motorsports team, Squadra Corse, provides Lamborghini clients with intense driving courses on the track, allowing them to take the first steps into the world of motorsports. It's a captivating combination of high performance vehicles on some of the world's legendary race tracks coupled with fine dining and hospitality.
The one-day event is designed to challenge participants with morning exercises including slalom, acceleration, braking, drifting and section training at Laguna Seca's key corners such as the famous Corkscrew. The afternoon is spent applying the learning into full-course lapping, utilizing one-on-one and video coaching.
At the end of the day each of the 24 participants will receive a certificate from Lamborghini Squadra Corse stating their completion of the course.
After Laguna Seca, Lamborghini Accademia goes back on the road with a stop at Hockenheim, Germany on October 1-2. Winter Accademia event dates, for the 2014-2015 season, will be announced shortly.
Source: Lamborghini