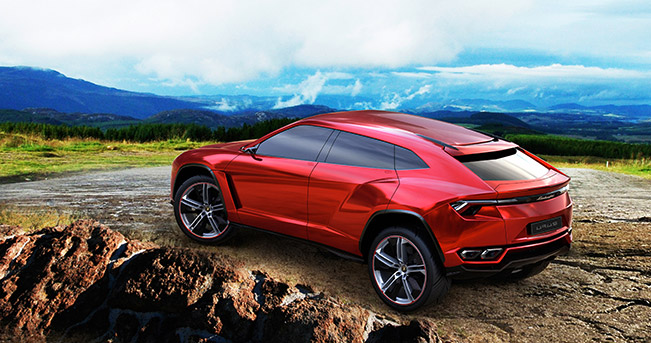 Automobili Lamborghini announces a luxury SUV as a third model to join its product range. The market introduction of the series model is planned for 2018. A concept of the car was first presented as the Lamborghini Urus in 2012 at the Beijing auto show.
The new vehicle will be produced in Sant'Agata Bolognese and will herald additional growth and significant opportunities across the marque with the expansion of the product range. It will also determine a substantial increase in the production capacity of the factory. Over the lifecycle of the new vehicle the company will invest hundreds of millions of Euros.
The project will be realized due to the joint commitment of several parties involved, including Volkswagen Group with AUDI  AG as Lamborghini shareholder, the Italian Ministry of Economic Development, Invitalia (Italian national agency for inward investments and economic development), Emilia Romagna Region, the Union Representatives and the entire Automobili Lamborghini team.
Automobili Lamborghini President and CEO Stephan Winkelmann declares: "This is a proud moment for everybody in Lamborghini. The introduction of a third model line endorses the stable and sustainable growth of the company and signifies for us the beginning of a new era."
He adds: "The new SUV will be made in Sant'Agata Bolognese, demonstrating our commitment to safeguarding the values of 'Made in Italy' worldwide."
Production of the new Lamborghini SUV in Sant'Agata Bolognese will see significant development of the factory site, increasing from the current 80,000 square meters to an area covering ca. 150,000 square meters. The project will include the construction of new facilities, such as a new production line, warehousing and enlargement of the R&D department. The addition of a third model line will also provide important opportunities for the supplier network in Italy and internationally, and have a strong impact on human resources: Lamborghini intends to hire 500 new employees.
A luxury SUV sees Lamborghini challenging an unexploited, fast-growing and fascinating car segment, and expanding its clientele significantly. These will include Lamborghini super sports car customers who to date have driven SUV models from other brands, as well as families and customers new to the Lamborghini marque. Distribution of volumes will be well balanced among the three major sales regions: EMEA, the Americas and Asia Pacific. Target markets will be primarily the USA, China, the Middle East, United Kingdom, Germany and Russia. The annual volumes will be around 3,000 vehicles and will double the company's current sales performance.
Source: Lamborghini