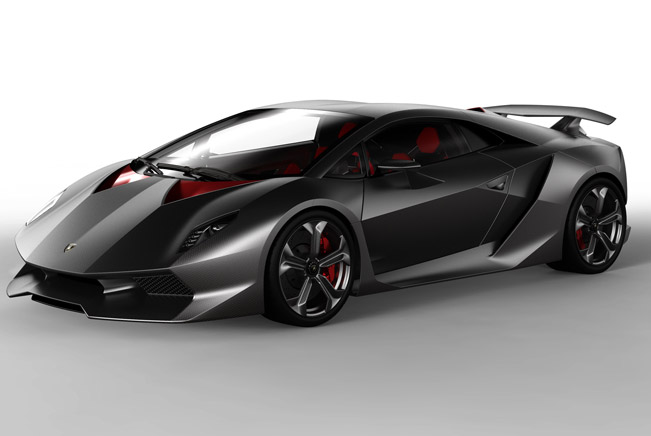 Lamborghini Sesto Elemento was originally unveiled at the 2010 Paris Motor Show. The extreme racing car is built completely from carbon fiber. And when combine that with epic engine, you have to expect insane acceleration.
Lamborghini Sesto Elemento is powered by a 5.2 liter V10 with 570HP (419 kW) and 540Nm (398 lb-ft). You may think that is not enough, but the curb weight of the entire car is incredibly low – 999 kg (2,202 lbs). So, 0-100 km/h in 2.5 seconds and a top speed of over 322 km/h (200 mph). The power is put on the road through and all-wheel drive system.
Originally, Lamborghini was expected to create 20 units, but there are rumors that only two exist and they are both owned by the automaker.