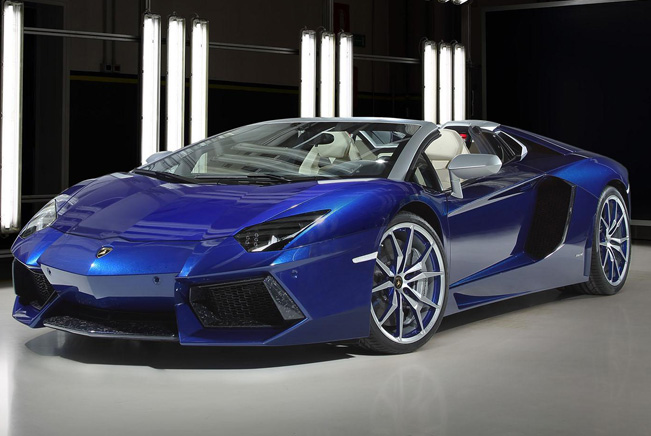 Lamborghini will unveil an expanded Ad Personam personalization program at the 84th Geneva Motor Show.
It is currently available for the Aventador and includes includes additional leather and Alcantara upholstery as well as new color combinations. Other upgrades are two-tone exteriors, custom livery packages and Forged Composite accents.
The bespoke Aventador Roadster Ad Personam boasts Blue Sideris exterior with matte silver paint on the mirrors and windshield frame. The car also has two-tone wheels and Forged Composite accents on the front spoiler, air intakes and roof.
The interior features new leather upholstery, contrast stitching and special floor mats. There are also alloy pedals and Forged Composite trim elements.